Having waited 11 years since the last Diablo title, gamers were eagerly awaiting the launch of Diablo 3 but overloaded servers could not handle the volume of PC gamers wanting to play.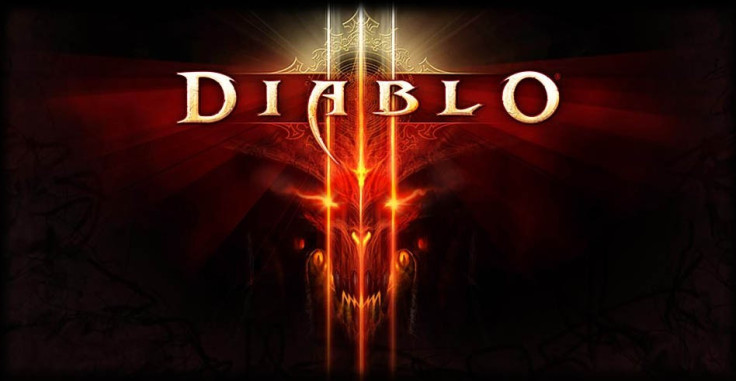 Diablo 3 broke the pre-order record for a PC game on Amazon and once the game servers went live at 11pm GMT last night, thousands of Diablo fans tried to log in to the Battle.net online portal only to be greeted with an error message after the servers couldn't handle the volume of traffic.
The game went on sale in Europe, North America and Latin America today, with the games server going live at 12.01 PDT in most areas.
Many users, who had downloaded the game ahead of the game servers going live, were greeted with an Error 37 message once they tried to login. Blizzard, the publisher of the game, said that the Error 27 message appears when servers are under heavy load.
"If you are not able to log into Diablo III and receive an Error 37 message, try logging in again. It may take several login attempts before you successfully connect," it said on its support page.
On one of the Diablo 3 forums, the company said: "Due to high concurrency the login servers are currently at full capacity. This may cause delays in the login process, account pages and web services. We apologise for any inconvenience this may cause and thank you for your patience while this is being resolved."
Many irate fans took to Twitter when they couldn't access the game, with the hashtag #error37 trending worldwide at one stage. Some fans posted videos on YouTube of them trying to log on hundreds of times without success, while talking to other Diablo 3 fans on the web.
The problem occurred because Blizzard took the step of requiring all players to log in to the Battle.net servers even if they only wanted to play the single-player offline mode. This was a bid to combat piracy but led to the servers being unable to cope with the huge demand.
With demand expected to wane in the next 48 hours the situation is expected to improve significantly, but that will not do much to appease the anger of frustrated gamers, with one gamer, @adora, summing up the mood by saying: "Man, Diablo 3 III is super hard. I've been playing for 30 minutes and haven't even defeated the login screen. #error37"
As well as Amazon reporting record pre-orders, many retail stores were reporting that pre-orders had been high, especially for the special edition of the game.
Blizzard has issued a limited edition Diablo III Collector's Edition which has sold out in most stores which were taking pre-orders, according to Blizzard.
The Collector's Edition of Diablo 3 includes the full game on DVD-ROM and a 4GB USB soulstone with a Diablo skull base, with the USB including full versions of Diablo II and Diablo II: Lord of Destruction.
You also get exclusive in-game content including aesthetic artifacts, as well as integration with World of Warcraft and StarCraft II. There is also a behind the scenes Blu-ray/DVD set, a 208 page Diablo art book and the Diablo III soundtrack.