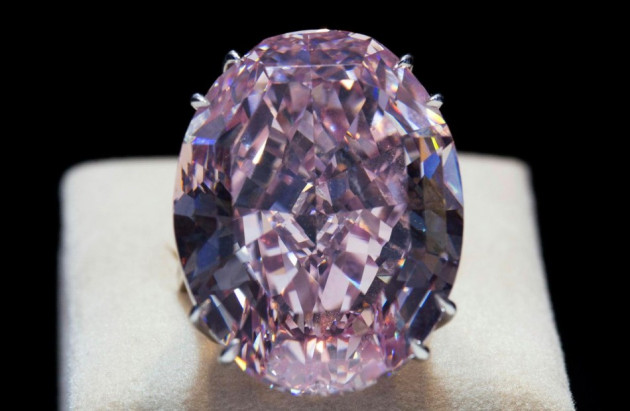 Earlier known to be formed only in the Earth's mantle and in the interiors of Uranus and Neptune, diamonds have found to be now associated with two new planets.
A latest study reveals that the atmospheres of Saturn and Jupiter have as much as ten million tons of diamonds, whose size may vary from as small as soot to huge chunks to be held in hand.
The study, by American planetary scientists Mona Delitsky at California Specialty Engineering and Kevin Baines at University of Wisconsin, was presented at the 45th annual meeting of the Division of Planetary Sciences of the American Astronomical Society on 8 October.
The study suggests that Saturn's atmosphere that produces carbon particles support the temperature required for forming diamonds.
"As carbon descends through the atmosphere, amorphous carbon becomes graphite which then is converted into diamond, creating various strata of carbon allotropes (diamond)," the authors of the study noted.
However, unlike Uranus and Neptune, where diamond is formed at the core, in Saturn and Jupiter, diamond is present only in a stable layer of the planets' atmospheres and it reaches its melting point at a particular depth on each planet.
"Densities of the planets increase with depth. Eventually, at great depths, diamond will melt, forming liquid diamond. The melting point of diamond varies with pressure," the scientists said.
According to the scientists, the interior of Jupiter is so hot that the diamond can actually melt to form diamond rain or diamond oceans, whereas, temperature and pressure only in certain regions of Saturn's interior favour existence of solid diamond.
However, in Uranus and Neptune, the temperatures are too cold for diamond to melt
"Therefore, it appears that diamonds are forever on Uranus and Neptune but not on Jupiter and Saturn," the scientists concluded.