Israel's Prime Minister Benjamin Netanyahu attempted to blackmail then-US President Bill Clinton over Clinton's relationship with intern Monica Lewinsky, it has been claimed.
In the tapes, Clinton and Lewinsky are said to have discussed sexual matters and Clinton is alleged to have pleasured himself. When allegations first emerged about the pair's relationship in 1998 Clinton famously said: "I did not have sexual relations with that woman, Miss Lewinsky. I never told anybody to lie, not a single time; never. These allegations are false."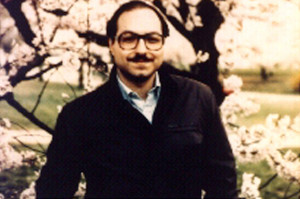 In 1998 Netanyahu - then in his first spell as Israel's Prime Minister - travelled to Washington for discussions about the Middle East peace talks and Jonathan Pollard, a US citizen caught spying for Israel in 1985. Pollard was sentenced to life imprisonment - the longest sentence ever handed down to anyone spying for an allied nation.
According to a new book by Weekly Standard editor Daniel Halper (Clinton, Inc.: The Audacious Rebuilding of a Political Machine), at a meeting between Clinton and Netanyahu at Wye Plantation in Maryland, Netanyahu made reference to Pollard - and recordings of the conversations between Clinton and Lewinsky.
"Not wanting to directly threaten the powerful American president, a crucial Israeli ally, Clinton was told that the Israeli government had thrown the tapes away," the book claims. "But the very mention of them was enough to constitute a form of blackmail."
Clinton was apparently so concerned he spoke to then-CIA Director George Tenet. Tenet apparently threatened to resign on the spot if Clinton buckled to Netanyahu's pressure and release Pollard. Clinton backed down, but later again raised the case. Pollard remains in prison but recently there have again been rumours he may be released.
It is believed the tapes also document Clinton's sexual liaisons with other women while President. The tapes are thought to have been accessed by both the UK and Russians, both of whom are said to have "scooped up the microwaves off the top of the White House."
Neither the US nor Israel have commented on the allegations but if true, they could cause problems for Hillary Clinton if she stands for office in 2016 - as there are fears the Republicans are planning to use the lurid revelation to embarrass the Clintons once again.