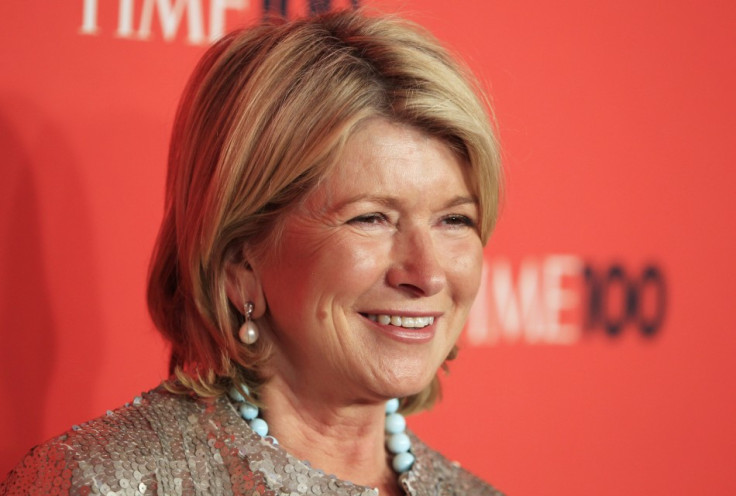 If spending time behind bars didn't do enough for Martha Stewart's street credit, her latest reported stunt may just be the ticket.
American comedian Jeff Ross has claimed that he got high with the famous 73-year-old homemaker in a bid to blow off some steam.
During an recent appearance on the Conan O'Brien talk show, the star said that after they trashed Justin Bieber on his Comedy Central Roast on 14 March, he, Stewart and weed-loving Snoop Dogg celebrated by getting stoned.
"I was happy to hang out and hit on Martha Stewart at the afterparty," Ross quipped. "Ironically, she's the one who's been to prison."
"We get nervous, you know these roasts are high pressure," the 49-year-old comic revealed about their unusual bonding session. "So Snoop, a lot of the times during the commercial breaks, will give me the old elbow and we'll go in the back and, maybe, you know, decompress a little bit.
"And Snoop pulled out his — whatever you would smoke stuff out of — and me him and Martha Stewart got a little stoned."
He explained Stewart was a little apprehensive so and didn't want to smoke directly "so I shotgunned one right into her mouth".
Although it's not known whether Ross was joking, Stewart, who spent five months in prison for fraud in 2004, previously hinted that she is no stranger to marijuana.
Speaking to Bravo host Andy Cohen in 2013, Stewart recalled driving next to some kids in an ice cream truck smoking what she described as "sloppy joints" before proudly declaring: "Of course I know how to roll a joint."