Did Porsche choose Apple for connected car system because Google 'collects too much data'?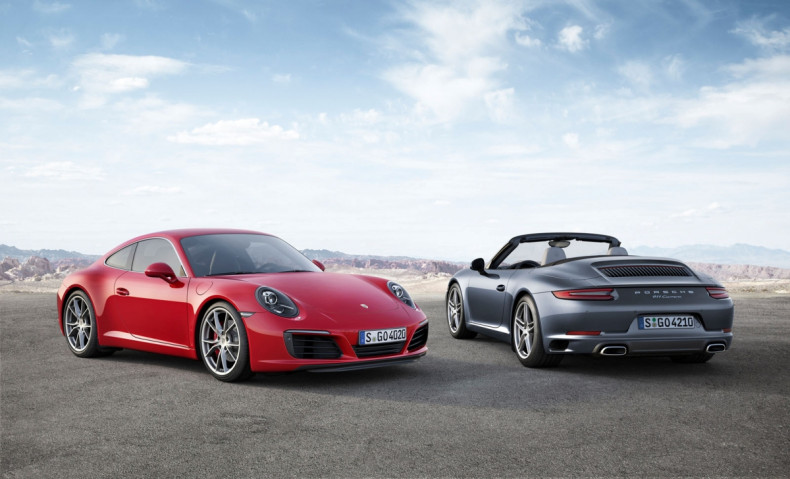 A row is brewing over whether Google's connected car infotainment system, Android Auto, collects too much data after a motoring correspondent wrote an article claiming Porsche chose to use Apple Car Play in the 2017 models of its 911 vehicles over Google's solution.
Jonny Lieberman from Motor Trend Magazine attended a seminar with Porsche executives in Frankfurt, Germany, on 9 September to find out more about the new 911 Carrera and 911 Carrera S cars, and he claims he was told "off the record" by sources from Porsche that the firm was concerned Google wanted too much sensitive data to be sent back to its servers about the cars.
The source told Lieberman "Google wants a complete OBD2 dump whenever someone activates Android Auto" including "stuff like vehicle speed, throttle position, coolant and oil temp, engine revs", whereas Apple "only wants to know if the car is moving while Apple Play is in use".
Does Android Auto want too much data?
Google has hit out at the claims reported by Lieberman, stating Android Auto does not collect the data mentioned in the Motor Trend article, but instead only collects data needed to enhance driver safety or enable an important user experience, such as using GPS to provide geolocated mapping.
"We take privacy very seriously and do not collect the data the Motor Trend article claims such as throttle position, oil temp and coolant temp," Google told The Verge. "Users opt in to share information with Android Auto that improves their experience, so the system can be hands-free when in drive, and provide more accurate navigation through the car's GPS."
Google did not directly rebut Lieberman's claims that Porsche chose Apple over Google's solution because of its concerns about how much data is collected. However it is worth noting that Volkswagen, the parent company of Porsche, does use Android Auto in some of its cars.
A Porsche UK spokesperson told IBTimes UK it is open to working with other manufacturers on connected car software and is currently in talks with several companies, although it cannot disclose who they are.
The spokesperson could not confirm or deny the comments given to Motor Trend, but said: "We're definitely open to working with other companies. The reason we went with Apple Car Play was because a majority of our owners use Apple devices, so it makes sense to focus on the manufacturer who would have the greatest impact."
Lieberman updated his article to include Google's comments but he stressed Android Auto spokesperson Liz Markman declined to provide a full list of what specific data Google requires cars to send to its server.
Google has been accused repeatedly of seeking to collect far too much information about consumers, whether it be Google Streetview cars capturing information from Wi-Fi networks as well as photos of people where they live, or scanning Gmail emails to serve targeted advertising, or learning your Wi-Fi password so it can set up a new Android phone.
The promise of connected cars
A connected car is a vehicle that comes equipped with 4G internet access in order to give the driver a slew of infotainment updates about the weather, traffic jams, news and how the car is doing, as well as enabling in-car streaming of music and videos.
Among other things, manufacturers are also including voice control and software that enables cars to anonymously share information to a central network about traffic conditions and other potentially dangerous situations in order to prevent accidents, which is known as Vehicle to Vehicle Safety.
It is a potentially lucrative market for a huge number of tech players, from mobile operators, who supply the wireless internet, to technology firms such as Apple, Google and Microsoft, who are keen to supply the software.