France boss Didier Deschamps has urged Manchester United to be patient with Paul Pogba, saying the midfielder needed time to adjust to the rigours of Premier League football.
United re-signed Pogba from Juventus last month for a world-record £89m ($113m) fee.
The France international has started six of the Red Devils' Premier League games this season, scoring one goal. He was named man-of-the-match in United's 4-1 win over Leicester City on 24 September, but missed a string of good chances as the Red Devils were held to a 1-1 draw by Stoke City on 2 October.
"[Pogba] has changed his club team and needs to find his bearing with his new teammates," Deschamps was quoted as saying by Sky Sports.
"With Paul, we always expect more. When he does something neutral, often it is not enough. He is someone we expect to make assists in every game – there is an expectation that is too large.
"Paul is okay in his own head. He knows what he wants."
Pogba is part of Deschamps's France squad preparing to take on Bulgaria and the Netherlands in World Cup qualifiers.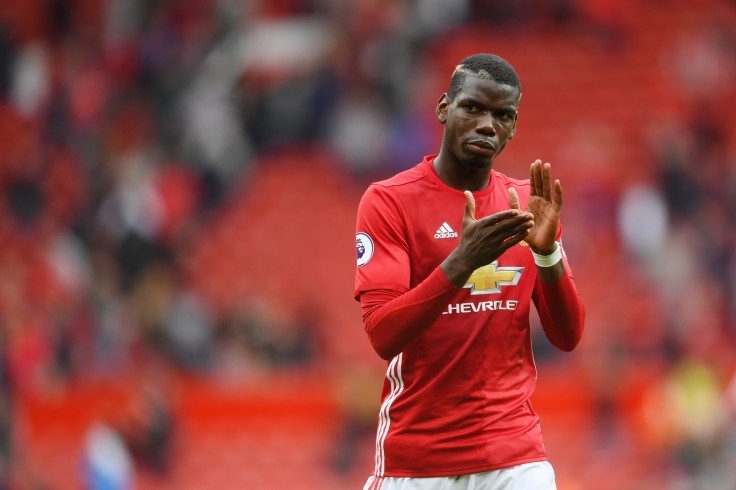 Pogba's brother Florentin Pogba also came to his defence, saying the 23-year-old will prove his worth to United over time. "Paul is the image of the Manchester United team at the moment. They've a new coach, new players. They need to find a game plan," he was reported as saying by ESPN.
"He is slowly starting to perform well and I trust him. After a while, he will bring all what he can do for the team. He knows he will always have media pressure. He does not need to change. Between us, we do not talk about it anyway."
United return to Premier League action after the international break with a trip to Anfield to face arch-rivals Liverpool on 17 October.