Manchester United star Paul Pogba's brother Florentin Pogba has revealed his love for Arsenal and admitted that he dreams of moving to the Premier League in the future. Florentin is currently plying his trade at Ligue 1 with Saint-Etienne.
The 26-year-old is with the French club since 2012 and the defender confirmed that there were several offers from England. However, the deal did not take shape and he continued with his current employers.
Florentin, who is a Guinean international, remains hopeful that an impressive performance with Saint-Etienne can help him attract interest from the north London club, which could then help him to make a switch to the Emirates.
"This is the dream I had since I was a kid," Florentin told Telefoot, when asked about the prospect of playing in England.
"I had a few opportunities during the last transfer window but it did not materialise. I am waiting, I am patient and I want to continue my good performances with my club that would allow me to go. I love Arsenal."
Florentin's twin brother Mathias Pogba moved to Sparta Rotterdam earlier in the summer after spells at Wrexham, Crewe, Crawley and Partick Thistle. Their younger brother Paul, returned to Old Trafford Juventus for a world-record fee of £89m ($115m) in August.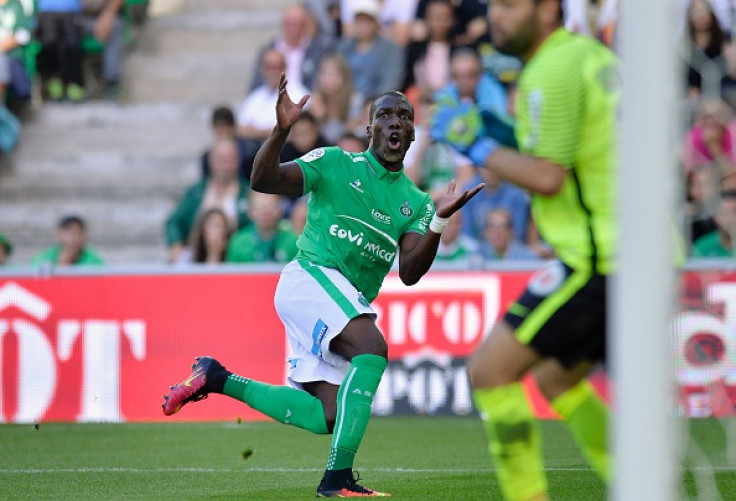 Since rejoining the 20-time English champions, the France international has scored only one goal for Jose Mourinho's side. Florentin is confident that his younger brother will prove his worth and has backed Paul to shine at United.
"Paul is the image of the Manchester United team at the moment. They've a new coach, new players. They need to find a game plan," he explained.
"He starts to perform well slowly and I trust him. After a while, he will bring all what he can do for the team."