Ander Herrera has praised the "unbelievable" professionalism of his Manchester United teammate Zlatan Ibrahimovic, describing the Sweden striker as an example to all footballers.
Ibrahimovic joined United on a free transfer in the summer after his contract with Paris Saint-Germain expired. He has scored four goals in seven Premier League appearances for the Red Devils this season.
The former Sweden international turned 35 a day after United played out a 1-1 draw with Stoke City at Old Trafford on 2 October, but Herrera feels the former Barcelona striker could continue play at the top level for a few more years.
"He trains every day at his best, trying to get everyone at their highest level. He doesn't lose one training session," the midfielder told United's official website.
"He is very, very aggressive and demanding but in a good way because every day he wants to win every training session and he wants everyone with him to win to keep working so we are very lucky to have Zlatan with us.
"If you saw a game and you didn't know Zlatan's age you could think he was only 28 or 29 and that is good for us.
"He's an example to every one of us. I am not young, not old, I'm in the middle and he is an example for me as well.
"When you behave as a professional you can still be at a top club at 35."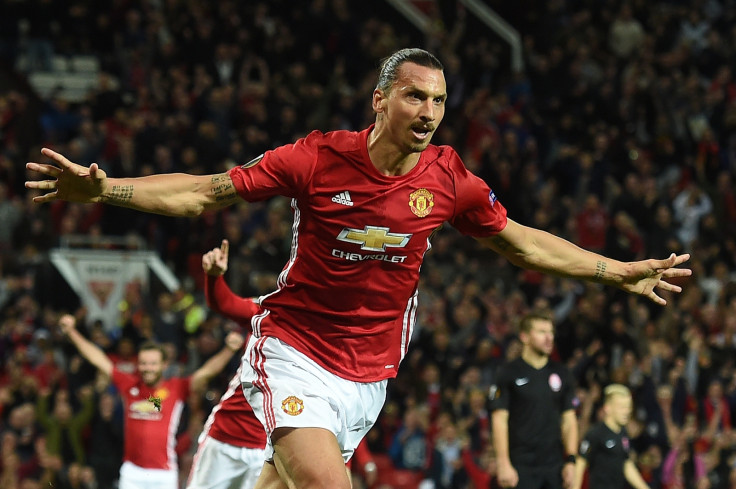 Herrera also paid tribute to the other senior players at Old Trafford such as Wayne Rooney and Michael Carrick, saying he wanted to match their achievements at the club.
"You see the way Zlatan behaves. The way he trains even before the training session, he is always stretching, taking care of his body, so that is the way a professional player has to behave," the Spaniard said.
"But I cannot forget Wayne as well. He's a top player, the same as Zlatan in every training session.
"Michael Carrick as well. We can't forget Michael, Wayne, Ashley Young... they all train hard every day. They are examples for us.
"When I was not at a top team I used to admire these kinds of players. I wanted to be like one of them one day, to be at Manchester United for eight or nine seasons, but it is not easy. You always have to work hard."
United return to Premier League action after the international break with a trip to Anfield to face arch-rivals Liverpool on 17 October.