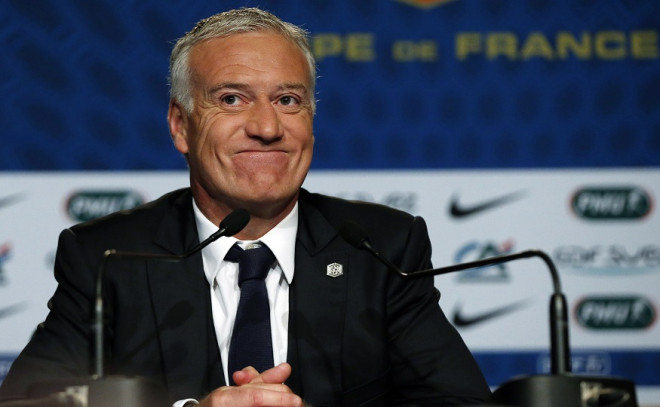 Didier Deschamps is suing the girlfriend of Samir Nasri after she accused the France manager of lacking "respect" in a barrage of expletive-ridden Tweets.
British model Anara Atanes launched to the defence of her partner Nasri after he was omitted from the France World Cup squad.
In an extraordinary outburst, the Victoria's Secret model said "F*** France and f*** Deschamps"
She later backtracked, saying: "I apologize if i offended anyone from france, My tweets were not aimed at the nation as a whole." But the comments had been widely seized upon across the world.
Deschamps has taken the decision to sue Atanes for "public insults", according to the Associated Press.
The manager's lawyer, Carlo Alberto Brusa, said he filed the complaint on Friday with a Paris court, adding the 26-year-old faced being fined for her Tweets.
Brusa said the French Football Federation (FFF) is not suing Atanes and in a statement, the FFF said it fully supported Deschamps' decision to press ahead with procedings.
The FFF said: "The unanimous feedback confirmed that the [whole of] France condemned such remarks. FFF believes that the unanimous indignation is enough to condemn such behaviour."
Twitter row
Following news of Nasri's ommission, Anares tweeted the following:

She later said: "Lets just get this straight! Im not mad i get my bf for 2 months.... I just think theres a level of respect to be had!"
Nasri himself then responsed to Atanes saying:
Deschamps, who won the 1998 World Cup in his home nation, is said to have left Nasri out of the squad because of his 'bad attitude', despite him scoring 11 goals last season for Premier League champions City.
Nasri earned a reputation as 'l'enfant terrible' after falling out with previous France manager Raymond Domenech, who said the player was consumed by "self-interest".