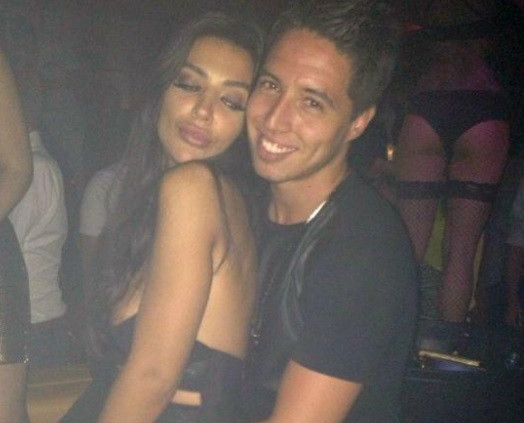 Fans were left stunned when it was revealed that Manchester City Midfielder Samir Nasri had not made the French team for the 2014 World Cup.
While some supporters of the football ace expressed their disappointment online, nobody was more annoyed by Didier Deschamps' apparent snub than Nasri's girlfriend, British model Anara Atanes.
The 26-year-old Victoria's Secret beauty took to Twitter hours after the official announcement to vent her anger and accuse France's manager of disrespecting one of the season's top performers.

Despite scoring 11 goals last season, Deschamp's is said to have omitted Nasri because of his 'bad attitude'.
In 2008, the 26-year-old was accused of being disrespectful during France's campaign at the European Championship. But as far as Atanes is concerned it's her man that needs the respect.
Nasri, whose team were crowned Premier League champions over the weekend, later jumped on Twitter to pacify his other half when French fans accused her of being disrespectful.
"Love you don't get upset life sometimes is unfair but you have to accept it and deal with it," he said.
Atanes turned the air blue, earned some new enermies and managed to cause her boyfriend further embarrassment, but how much do we know about the feisty brunette?
Anara Atanes Facts
She is a Victoria's Secret Model.
She has been linked to some of the most eligible bachelors in the world.
She was in a long-term relationship with former Swedish footballer Freddie Ljungberg.
She splits her time between the London and LA.
She is 26 years old.
She is popular video vixen and has appeared in music videos with stars such as Jay Sean.
She appeared in the 2011 film Demon's Never Die.
Her stunning looks have been attributed to her Spanish roots.