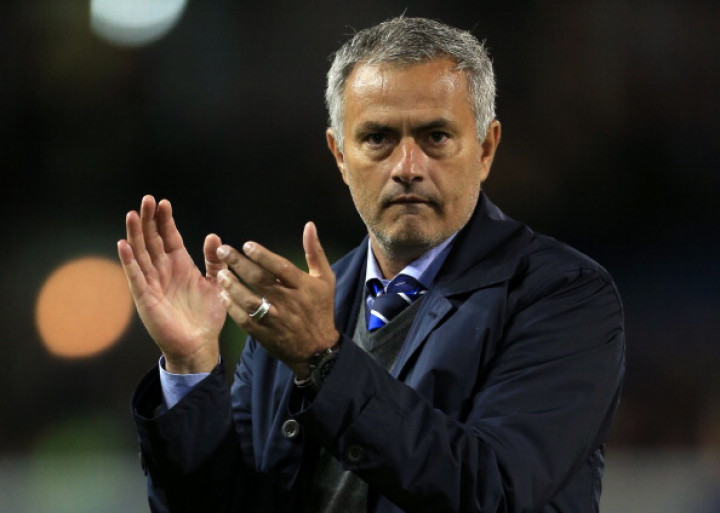 Chelsea manager Jose Mourinho has told Manchester United legend Gary Neville that Liverpool were lucky last season.
The Reds finished second – two points behind Premier League winners Manchester City. Brendan Rodgers saw his side score 101 goals in the league as Luis Suarez finished the season as the league's top scorer with 31 goals and had 12 assists to his name.
The Uruguayan international left the Merseyside club and joined Barcelona earlier in the summer. Liverpool are struggling this season as they have three wins from the first seven matches.
The former Real Madrid boss says a lot of decisions in Liverpool's favour helped them pick crucial points throughout the season. However, it was a defeat against Chelsea at Anfield that put a dent in the Reds' title ambitions.
"I felt during part of last season that the country wanted Liverpool to be the champion. The media, the press: a lot was to put Liverpool there. Nobody was saying they were in a privileged situation because they didn't play Champions League," Mourinho told Neville in an exclusive interview to the Telegraph.
"Nobody was speaking about a lot, a lot of decisions that helped them win important and crucial points. And I felt that day was a day that was ready for their celebration."
"I used the word with my players. I said – we are going to be the clowns, they want us to be the clowns in the circus. The circus is here. Liverpool are to be champions," he added.
Chelsea face Crystal Palace in a league clash at Selhurst Park on Saturday. The last time the two clubs met at the same venue saw the Eagles seal a narrow 1-0 win, thanks to John Terry's own goal. Mourinho says he was left furious after his side lost the match against Palace.
"I wanted to kill my guys. But they [Palace] were amazing. And they needed those points to survive. So, in the middle of my unhappiness, I was mature enough to say – hey, these guys were brilliant, because they did very well. I told the [Palace] guys 'congratulations' one by one," the Chelsea manager said.