Chelsea manager Antonio Conte has confirmed that Diego Costa has agreed to stay at Stamford Bridge next season amid talks of him considering a return to Atletico Madrid. The Spanish striker had an underwhelming 2015/16 campaign and was expected to be at loggerheads with the high intensity Conte, something the Italian has clarified ahead of their game against West Ham on Monday (15 August).
The former manager of the Italy national team insists that Costa is someone who can improve the team and his character and mentality is something that he likes in strikers. The 27-year-old scored only 12 goals last season and Conte has urged him to stretch himself and score 30 goals this campaign and lead the Blues to their second title in three years.
The striker saw his goal-scoring touch gradually decrease in the first half of the season under Jose Mourinho and was dropped from the team by the current Manchester United manager. However, he came back strongly under Guus Hiddink and Conte hopes that he can get the same fire and enthusiasm from the striker after agreeing to stay with the club this summer.
"I am happy that Diego stays here to work with us. We know that we can improve through the work and the most important thing is that the players have put themselves into this idea. Diego can give a lot to this team and I am sure he will have a good season," Conte said, as quoted by the Guardian.
"Diego is a great player. I know that he is a fantastic finisher but I think he can still improve a lot. I hope for this. I try to improve all of my players. Their past is not important to me and now, I am seeing a good attitude from Diego – to work and to improve in different situations.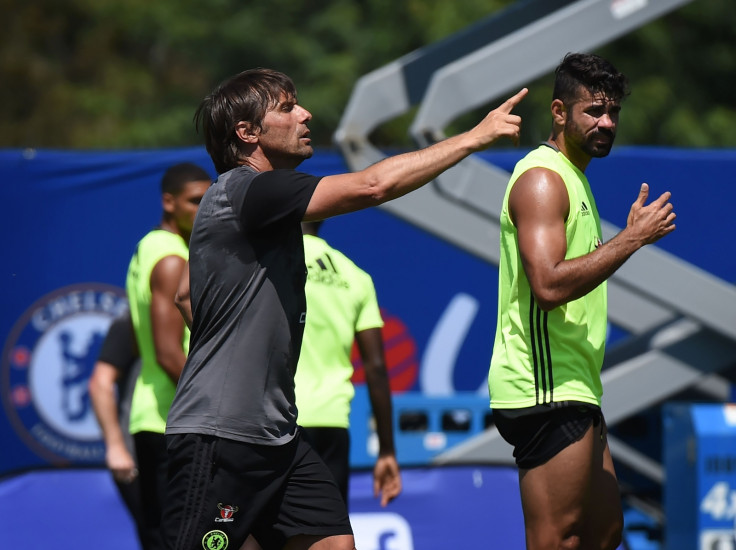 "Diego always shows a great passion and I am the same," Conte added. "He doesn't want to lose. I like this passion and I want to put it in the team. It's important to have passion for your work, for your football. It can help you to get over difficulties. I like this commitment – that the players work very strongly for the team," he concluded.