Diego Forlan has revealed he turned down offers from English clubs this summer and has said the only club he will consider playing for in the Premier League is Manchester United.
Forlan, 37, spent more than two years at Old Trafford under Sir Alex Ferguson between 2002 and 2004, winning one Premier League title and one FA Cup.
The Uruguayan striker recently agreed a deal to play for Indian Super League outfit Mumbai City, but revealed he had offers to join several European clubs, including English ones.
"I had offers to play in England this summer and last. The only team I will play for in England is Manchester United," Forlan wrote in the National.
The 37-year-old joked that he would be willing to return to Old Trafford and help out his former club should they suffer a massive injury crisis in attack.
"If Zlatan Ibrahimovic, Wayne Rooney, Anthony Martial and Marcus Rashford all were out of the picture, I would be happy to go on an emergency loan and help out United," he wrote.
"Maybe play at Liverpool away, score a goal or two and then make way when the injured come back.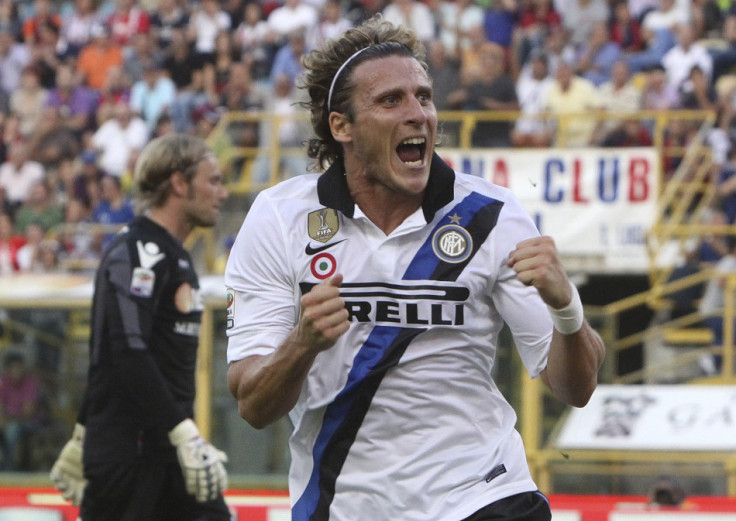 "I had offers from Spain and Italy, too. But I feel that I have done my time in both countries, sampled the life there and enjoyed myself."
Despite scoring only 10 league goals during his two-and-a-half seasons at Old Trafford, Forlan was a fan favourite at the club. He memorably scored a double against Liverpool at Anfield in the 2002/03 season.
After leaving United in 2004, Forlan went on to play for Villarreal, Atletico Madrid, Inter Milan, Uruguayan club Internacional and Japanese side Cerezo Osaka.
He scored 36 goals in 112 games for Uruguay and was named player of the tournament in the 2010 World Cup in South Africa.