Jose Mourinho believes that Zlatan Ibrahimovic has eased pressure on the youngsters by scoring four goals in his opening three games for the Red Devils. The Swede has fitted into the Manchester Unitedlike a hand in glove, which has allowed the likes of Marcus Rashford and Anthony Martial to ease into the team.
The 34-year-old has taken well to working under Mourinho, scoring against Bournemouth on their opening game of the season and a double against Southampton on matchday 2 to secure six points and keeping pace with the likes of Manchester City and Chelsea. He can now equal a 91-year-old record by scoring against Hull in their next game, for scoring in his first four competitive games for the Red Devils.
"Last season, no Martial, no three points," said Mourinho, as quoted by the Mirror. "This season, no Martial goals and three victories. When a team isn't playing ­especially well and, in the middle of that, somebody comes out of that and goes immediately to the ­highlight. This is a different picture. Other players are scoring goals."
The former Real Madrid and Chelsea manager believes that goals by Ibrahimovic mean that the likes of Rashford and Martial can play without a plethora of expectations being shoved on them, allowing them to plan their development slowly without being on the deep end. Martial, who was part of the French squad for the Euros, reported late for training and Mourinho insists that he can now be eased into the squad as there are other players to take the goalscoring load off his shoulders.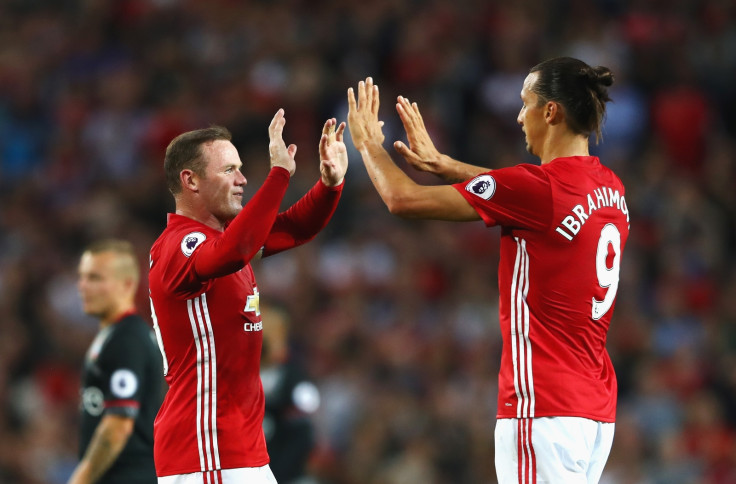 "I think he's performing more than OK. He had no pre-season, he was the last to arrive, before Paul Pogba. I think he's doing fine. I think he's going to have a normal season. For a guy of his qualities, a normal season is a good season," Mourinho added.
On Rashford's emergence last season, he said "Rashford was the only option. He had to play, like Tim Fosu-Mensah and Cameron Borthwick-Jackson. There were no other players ready to play, so they came without any pressure and were more than fine."