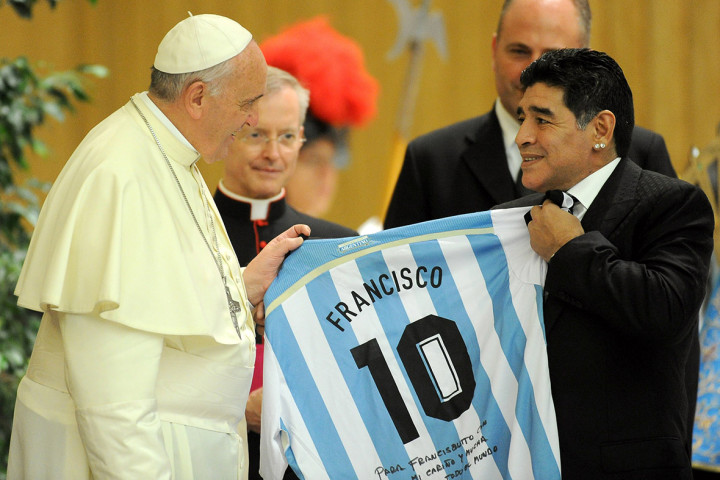 Football legend Diego Maradona has provoked the wrath of thousands of fans after footage allegedly showing him attacking his ex-girlfriend emerged online.
A 30-second clip of the 53-year-old World Cup winner allegedly attacking Rocio Oliva sent shocked waves across his native Argentina after it was leaked to the press.
The disturbing video, originally aired by Argentine TV programme Nosotros al Mediodía appears to show an allegedly intoxicated Maradona getting irate before hitting 24-year-old Oliva multiple times.
"Stop! Stop! Stop hitting me," she pleaded as she secretly filmed the incident on her mobile phone.
Maradona, who has a history of violent outbursts in public, has since been criticised by furious fans over his alleged actions.
In the wake of the backlash Maradona defended the situation, claiming he was only slapping the telephone out of Oliva's hands.
"Yes, I threw the phone but I swear to God that I have never raised my hand against a women," he told Argentine journalist Marina Calabró in a series of text messages.
"The episode started and ended like that. I admit to throwing the phone, but nothing else."
The alleged attack comes just months after the former football star, who scored the goal that led to Argentina's World Cup victory in 1986, slapped a journalist in Buenos Aires for reportedly "winking" at his ex-partner, Veronica Ojeda.