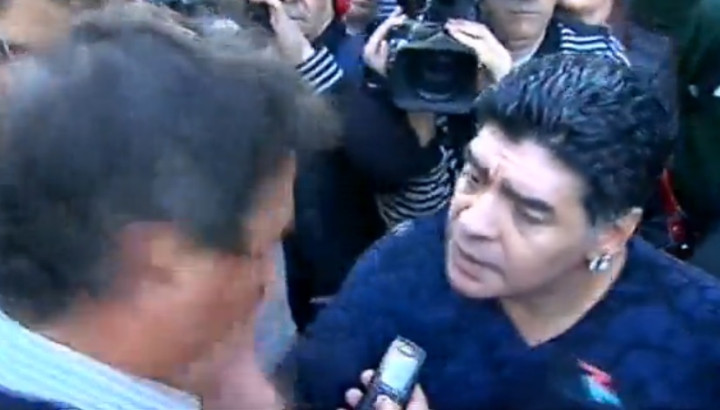 Argentine football legend Diego Maradona lost it in public by slapping a man whom he thought was making passes at an ex-girlfriend.
The 53-year-old called the man an "idiot" for supposedly winking at the woman during a children's day celebration in Buenos Aires.
It happened in front of a phalanx of cameras which had descended upon Maradona who was at the event with his son.
Maradona - who has battled substance and alcohol abuse, got out of his car to confront the man, while his son was in the vehicle.
He then slapped the reporter for the alleged insult before returning to the vehicle and swiftly leaving the scene.
The incident was not Maradona's first altercation with a member of the Press - with whom he has had a stormy relationship. He was convicted of shooting at reporters with an air rifle in 1998.