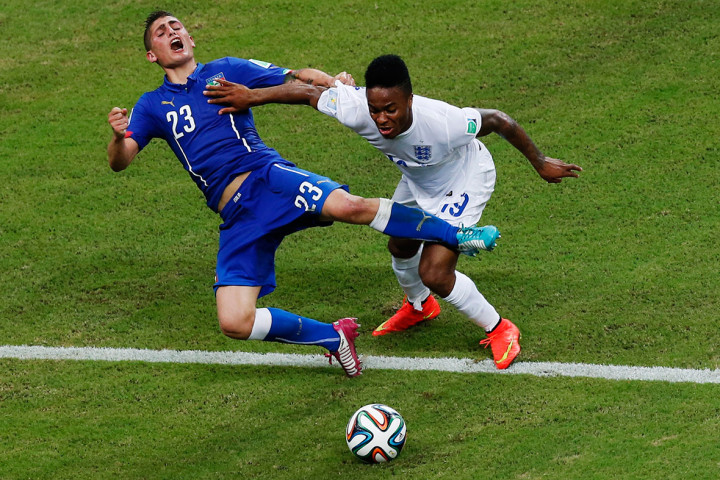 Former Liverpool star Dietmar Hamann has heaped praised on Raheem Sterling, claiming the 19-year-old "has got the world at his feet."
Sterling impressed after being handed a starting role against Italy during his side's World Cup opening 2-1 defeat to Italy, creating a good chance in the fourth minute as he seamlessly replicated his understanding with club teammate Daniel Strurridge on the international stage.
Hamman, who won the 2005 Champions League at Liverpool, has hailed the Anfield prodigy for his remarkable performance against the Azzurri off the back of his sparkling campaign for Brendan Rodgers' side last season.
"I think it will be the player who impressed me most last season - Raheem Sterling. The kid has got the world at his feet," Hamman said to Liverpool official website.
Meanwhile, Sterling's teammates have also been quick to praise the youngster after the Italy game – indicating that despite England's struggles to avoid a defeat the Liverpool prodigy gives them big hopes for the future.
"He is fearless - that's the way he plays. That is his character. He doesn't worry about opponents. For his first start in a major tournament there were flashes of positivity. He's a big player for the future," Gerrard said after the game.
Jordan Henderson added: "He showed on the world stage just how good he is."
"He was outstanding. I don't care who's defending against him: you cannot take the ball off him. It's as simple as that. Raheem's intelligence getting on the ball, turning and getting past players was outstanding, and he had a big impact in the first goal, playing [Wayne] Rooney in and he put a great ball across for Sturridge and a good finish. Raheem was brilliant."
Meanwhile, Everton centre-back Phil Jagielka said: "Raheem Sterling had a fantastic season and this is what the public want to see."
"They want to see attacking players. People who can dribble and if you look at Raheem, Daniel and Welbs [Danny Welbeck], they created a lot of problems. It is a good way to look forward.