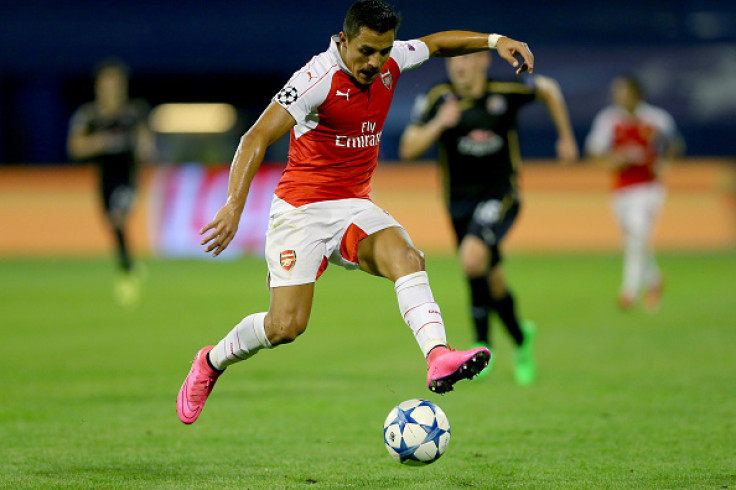 Dinamo Zagreb manager Zoran Mamic has heaped further insult on Arsenal's 2-1 loss in Croatia, stating that the Gunners were predictable and the result was down to a tactically astute setup by the manager. Mamic revealed that he had gone through Arsenal's style of play in their last few games and worked on alleviating their strengths, which led to the victory.
The Gunners were undone by the sending off of Olivier Giroud following a double yellow in the first half and an opening goal which deflected from Alex Oxlade-Chamberlain and past David Ospina. The second goal was owing to some lacklustre defending from a set-piece and the Gunners were lucky not to be further behind as they failed to hold fort at the back for a major part of the game.
This was Zagreb's first win in the group stages of the Champions League, with their last point coming against Dynamo Kiev in a 1-1 draw, having lost 11 of their last 12 games in the group. Mamic went on to add that the Gunners had a few very good players on the pitch who could not be counted as world class as their influence could be easily stunted by some tactical modelling.
"Arsenal is one of the best teams who ever played here and they did exactly what we agreed they would do," said Mamic, as quoted by the Daily Mail. "We thought it would be very important to close the middle, to stop the fast passes.
"That's what we did and it's nothing new. We have already seen other teams who beat Arsenal use the same tactics. This is a good way to beat them.
"Arsenal has top four top international players, and other top players compared to Dinamo, but they are not world class. We just concentrated in not letting them come to the ball. It was probably one our best games tactically."
Arsene Wenger will be hoping that his team can bounce back quickly against Chelsea in the weekend, where a loss will add further pressure on the manager and his ability to marshal his troops for the season ahead.