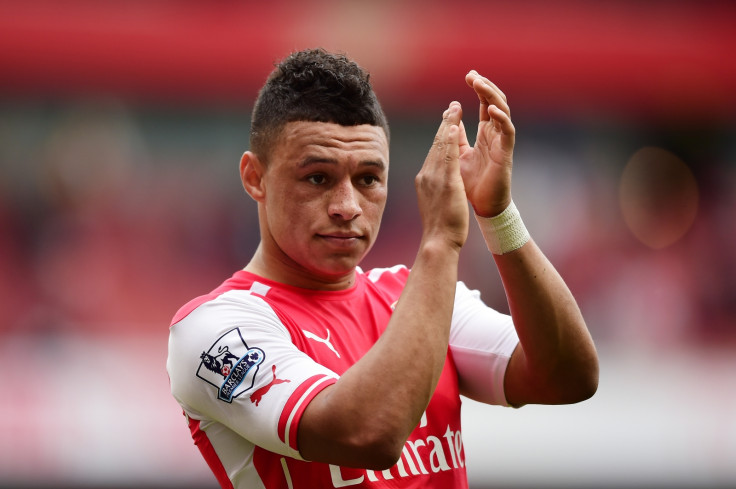 Oxlade-Chamberlain believes that persistent injuries over the past couple of seasons have stunted his development and that he is back to full fitness only now after a harrowing period on the sidelines. The England international missed a major part of the last two seasons with a series of knee and groin problems which the midfielder insisted stemmed from a knee ligament injury he suffered against Aston Villa on the opening day of the 2013/14 season.
The injury he suffered against Villa kept him out for over five months and Chamberlain has stated that his body has never been the same since that debacle. The England international explained how his knee problem had started affecting other parts of his body and was a direct consequence for a groin problem, which he conceded while playing against Manchester United in the FA Cup quarter final last season.
The midfielder revealed that he was struggling with pain through the length of the injury, which led to his balance shifting, which further aggravated other muscle problems.
"It's all been a chain reaction from that injury against Villa, just being out for five or six months for the first time in your life," Chamberlain told the Mirror. "I've never been out, not playing and not running around for that long — [with] your knee in a brace, your balance can shift, start loading more one side than the other, and that's when the muscle problems keep creeping in.
"Until then, I would come to training half an hour before we started, sit on my phone, have a laugh with the lads, throw my boots on and smash balls around!" Chamberlain claimed.
"After I did my knee, I would get in an hour early [and] do a full hour preparation to go and train. That was something new. Then it ended up in my groins from the compensation," he added.
The 21-year-old also revealed that he is feeling better now and has started the season well, scoring the winner against Chelsea in the Community Shield. Meanwhile, Arsene Wenger will be hoping that the midfielder adds more goals to his repertoire this season, especially with news coming in of Danny Welbeck's surgery, which shall keep him out of the team for a few months.