Feyenoord midfielder Dirk Kuyt has revealed that Manchester United midfielder Paul Pogba was extremely frustrated with his teammates in their Europa league encounter against the Dutch side and was shouting at them throughout the length of the match.
The Red Devils lost the game 1-0 and much criticism was vested on Pogba, who failed to have an influence on the game yet again, having arrived to Old Trafford for a world record fee from Juventus.
Pogba was also a silent figure in United's 2-1 loss to Manchester City last weekend and is likely to start for the third time in just over a week when the Red Devils travel to Watford.
Kuyt revealed that the 23-year-old was frustrated with his teammates and was shouting at them even harder during the half time break.
"All I heard during the first half against United was Pogba screaming and shouting at his own players. And when it was half-time, he was shouting at them all even louder. He was screaming at them, about the things which were not going right for the team," Kuyt said, as quoted by the Mirror.
United are currently on a two-match losing streak and have to get a positive result against Watford in order to get their season back on track. However, the former Liverpool midfielder claims that United are very predictable and if the Hornets can stop the Red Devils from playing on the counter, they can win the game, as United will always give them opportunities to score.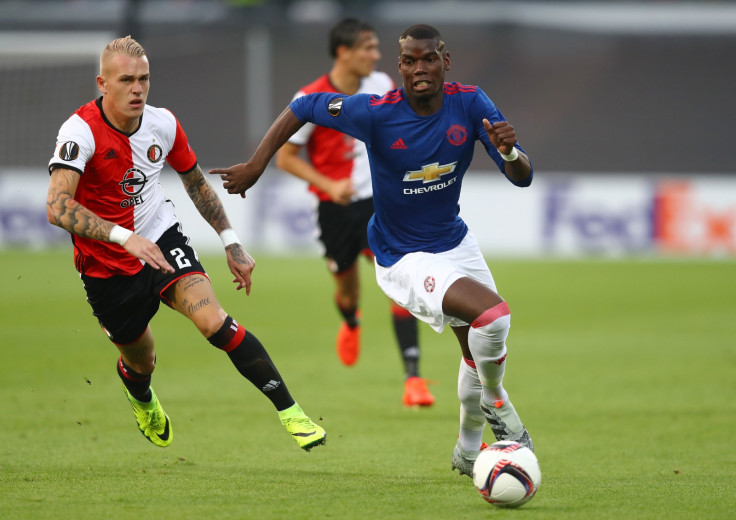 "The thing about United is that they only know one way to play. We waited for them to attack and stayed very compact as a team because we knew that if you attack them from the beginning then you run into a knife. They love to counter-attack. But, if you stop them doing that, then you know that you will always get chances against them," the midfielder added.