Conclave 2013: Sex Abuse Victims Name 'Dirty Dozen' Would-be Popes
Sex abuse victims single out frontrunner cardinals they say are guilty of cover-ups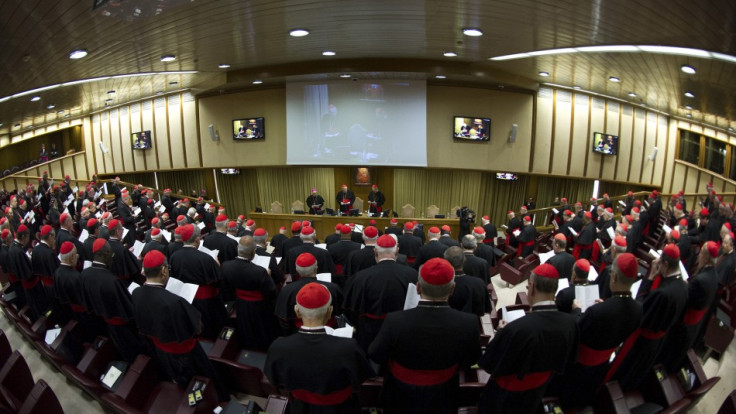 A sex abuse victims' network has named a "Dirty Dozen" of cardinals who are contenders for the role of next pope.
The list, compiled by Survivors' Network of those Abused by Priests (Snap) and based on each individual's actions and statements re child abuse and a Church cover-up in the church, includes some frontrunners for the position.
The cardinals on the list have not responded to it. Vatican spokesman Federico Lombardi said: "It is not up to Snap to decide who comes to conclave and who is chosen."
Snap's executive director, David Clohessy, said the group had focused on candidates who had the best chances of being nominated pope.
"The single quickest and most effective step would be for the next pope to clearly discipline, demote, denounce and even defrock cardinals and bishops who are concealing child sex crimes. We think that's the missing piece," he told CNN.
Among the candidates singled out by Snap are Cardinal Norberto Carrera, who blamed the media for "attacks on the church" over child sex abuse; Cardinal Oscar Maradiaga, who said the US media was anti-Catholic and hinted about a media persecution of the church; the Italians Angelo Scola, who called the sex abuse coverage an "iniquitous humiliation" and Tarcisio Bertone, current secretary of state for the Vatican; plus Peter Turkson of Ghana, who claimed that there were few child molesting clerics in Africa because they did not tolerate gay people there.
The list does not include Cardinal Roger Mahony, who was stripped of public duties in Los Angeles after thousands of pages of evidence were released as part of a lawsuit against the Church showing that he took part in a cover-up.
"It is difficult. Who would be a good pope? I don't know," said Becky Ianni, Washington and Virginia director for Snap. "It's really hard to say."
Cardinals from around the globe have flocked to Rome to elect the new pope. To be eligible, a cardinal must be under the age of 80. All 115 cardinals but two - Kazimierz Nycz of Warsaw and Jean-Baptiste Pham Minh Man of Vietnam have arrived.
The "Dirty Dozen":
Oscar Maradiaga (Honduras)
Norberto Rivera (Mexico)
Marc Ouellet (Canada)
Peter Turkson (Ghana)
George Pell (Australia)
Tarcisio Bertone (Italy)
Angelo Scola (Italy)
Leonardo Sandri (Argentina)
Dominik Duka (Czech Republic)
Sean O'Malley (United States)
Timothy Dolan (United States)
Donald Wuerl (United States).
© Copyright IBTimes 2023. All rights reserved.