New York City hosted its first Disability Pride parade over the weekend. More than 3,000 participants marched on Broadway, many using wheelchairs, canes, walking frames and guide dogs.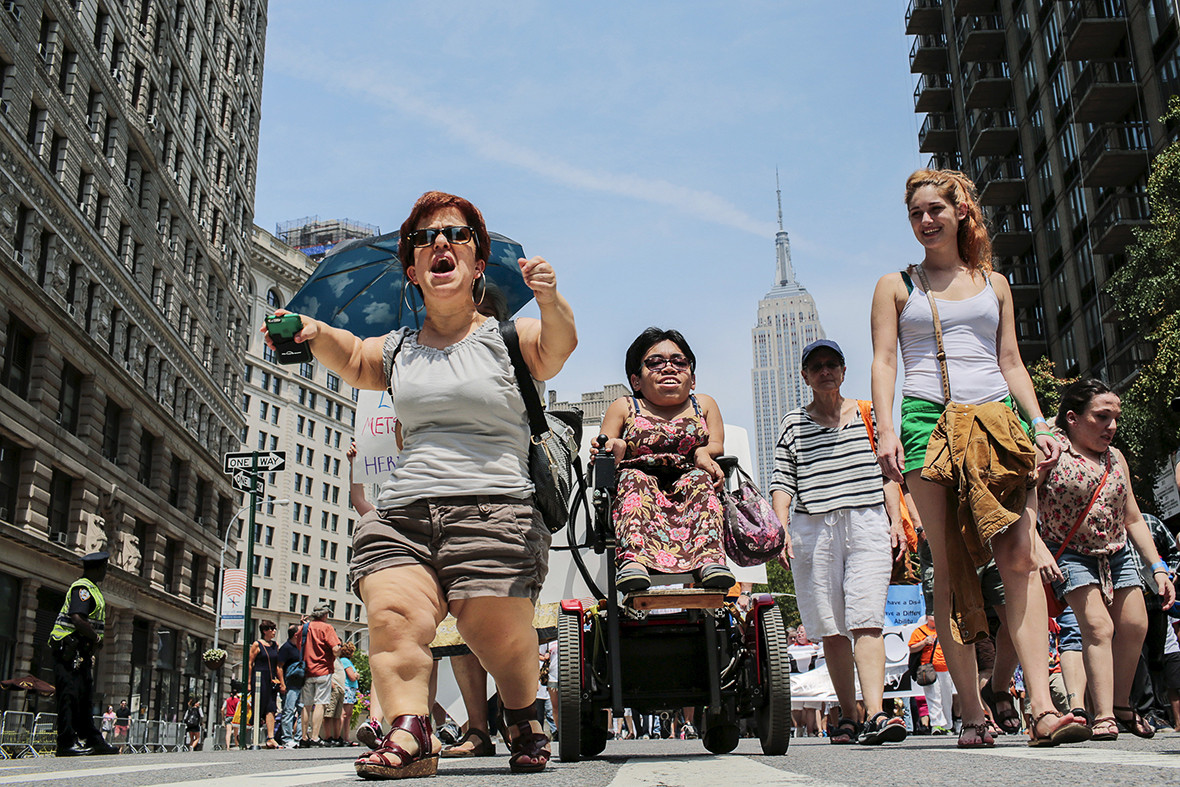 Mayor Bill de Blasio kicked off the parade yesterday (12 July), saying his is proud that New York is a national leader in supporting rights for disabled people. He declared July "Disability Pride Month" in honour of the 25th anniversary of a federal act that aims to guarantee equal opportunities and rights for people with disabilities.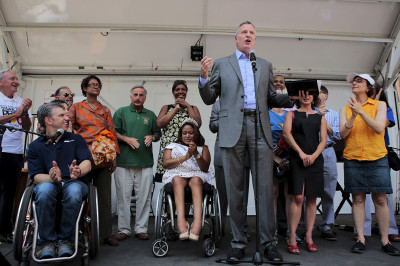 Former US Senator Tom Harkin, the Iowa Democrat who 25 years ago sponsored the Americans With Disabilities Act, was the parade marshal. "I may be retired from the Senate, but I'm not retired from the fight," Harkin said. "We know that when companies hire people with disabilities they get the best workers, the most loyal workers, the most productive workers."
De Blasio said his administration is "very, very committed on the issue of accessible taxis, but all Tom Harkin had to do was say London was doing better to get my competitive fire going".
About four percent of New York's yellow cabs are accessible for disabled people, said Allan Fromberg, a spokesman for the city's Taxi and Limousine Commission, compared to London, where every taxi can handle wheelchairs.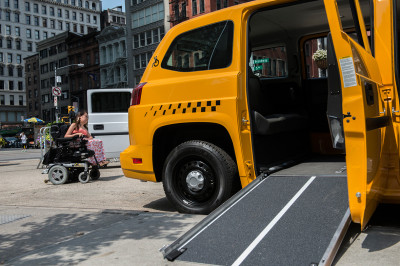 The Disability Pride NYC parade also featured performances from disabled musicians, dancers, comedians. "We're here full force," said rapper Namel Norris of the group 4 Wheel City, 33, now in a wheelchair after being shot in the Bronx and paralysed as a teenager. "I thought my life was over, but music is my calling, I have a purpose in life."