Popular consumer drone manufacturer DJI is taking a step away from drones to launch the world's first fully integrated, stabilised handheld 4K camera, which looks like a really fancy selfie stick.
The DJI Osmo is a device designed to remove the shakiness of handheld photo-taking and mitigate for filming conditions that are not ideal, such as bad weather or filming on the move.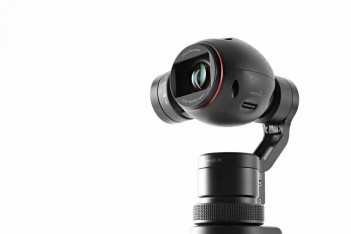 The device utilises DJI's signature three-axis gimbal-stabilisation technology used in its drones and is designed to work with the DJI Zenmuse line of cameras that go with the prosumer Inspire 1 drone, including the Zenmuse X3, Zenmuse X5 Pro and Zenmuse X5 Raw.
The DJI Osmo comes with a 12mp 4K camera that features a 1/2.3" sensor and a 94° field-of-view lens. Controls built into the handle enable the user to quickly change shooting angles, and the handle also includes a 3.5mm audio jack and a stereo microphone for recording professional-quality sound.
DJI has programmed in several smart-shooting modes, such as the Panorama mode, where you can take a picture, and the camera will then automatically pan around 360°, taking and stitching
overlapping photos to create a panorama. You can also take long exposure shots and capture slow motion images at 120fps up to 1080p.
There is also a universal mount on the handle, and the Osmo comes with a smartphone holder so that you can review your shots, but you can also purchase additional accessories like a bike mount, a tripod or an extension arm.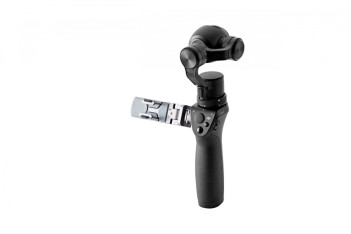 "Traditional handheld cameras are either shaky, or require bulky stabilisers that are difficult to set up," said Paul Pan, DJI's senior product manager. "The Osmo moves the experience of handheld film-making from capturing what happened, to sharing expressive, smooth video that shows what an experience was like."
The DJI Osmo is priced at £549 in the UK and $649 elsewhere. It is available for pre-order on the DJI website and will begin shipping on 15 October.