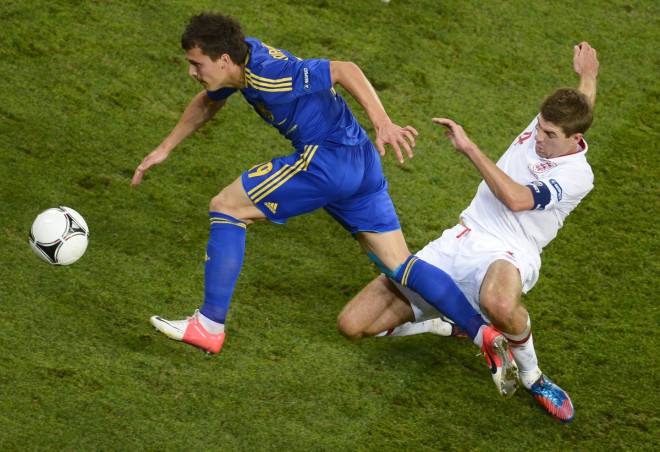 Dnipro president Igor Kolomoyskyi has revealed that he is in contact with Tottenham over a move for Yevhen Konoplyanka in the summer.
The Ukrainian midfielder was on the verge of moving to Liveprool in January but a last minute snub from the club scuppered the move, leaving chairman Ian Ayre red-face, who had flown to the country to secure a move for the winger.
Konoplyanka caught the eye with his performance against France in the qualifiers of the 2014 FIFA World Cup and is being scouted by a lot of clubs across Europe. However, Kolomoyskyi's comments suggest that Tottenham have beaten Liverpool to the race.
Nevertheless, the 24-year-old is still to agree to a move to London and with Liverpool set to secure Champions League football next season, the move to Anfield may still be on cards for the Ukrainian who will then get the opportunity to play alongside the likes of Luis Suarez and Daniel Sturridge in among the best clubs in Europe.
Meanwhile, Kolomoyskyi has urged the youngster to choose Tottenham, which will allow him to live in London, a much better time to spend the rest of the week than Liverpool.
"I have contact with the Tottenham president. I am talking with him," Kolomoysky told Ukrainian TV channel 2+2.
"He is interested in Konoplyanka. We are in the stage of negotiations and are perhaps close to signing a contract if Yevhen agrees. I would choose Tottenham - London - not Liverpool. There are matches only once or twice a week, and at other times he will still need somewhere to live. I believe London life is preferable to Liverpool," he added.
Brendan Rodgers is likely to be handed a lot of money to spend next summer with reports stating that the bounty can be as much as £60m.
Among the biggest clubs in the world and back in Europe, they are likely to attract big talent yet again and start challenging for the Premier League title regularly, something which has eluded them for the past 24 years.