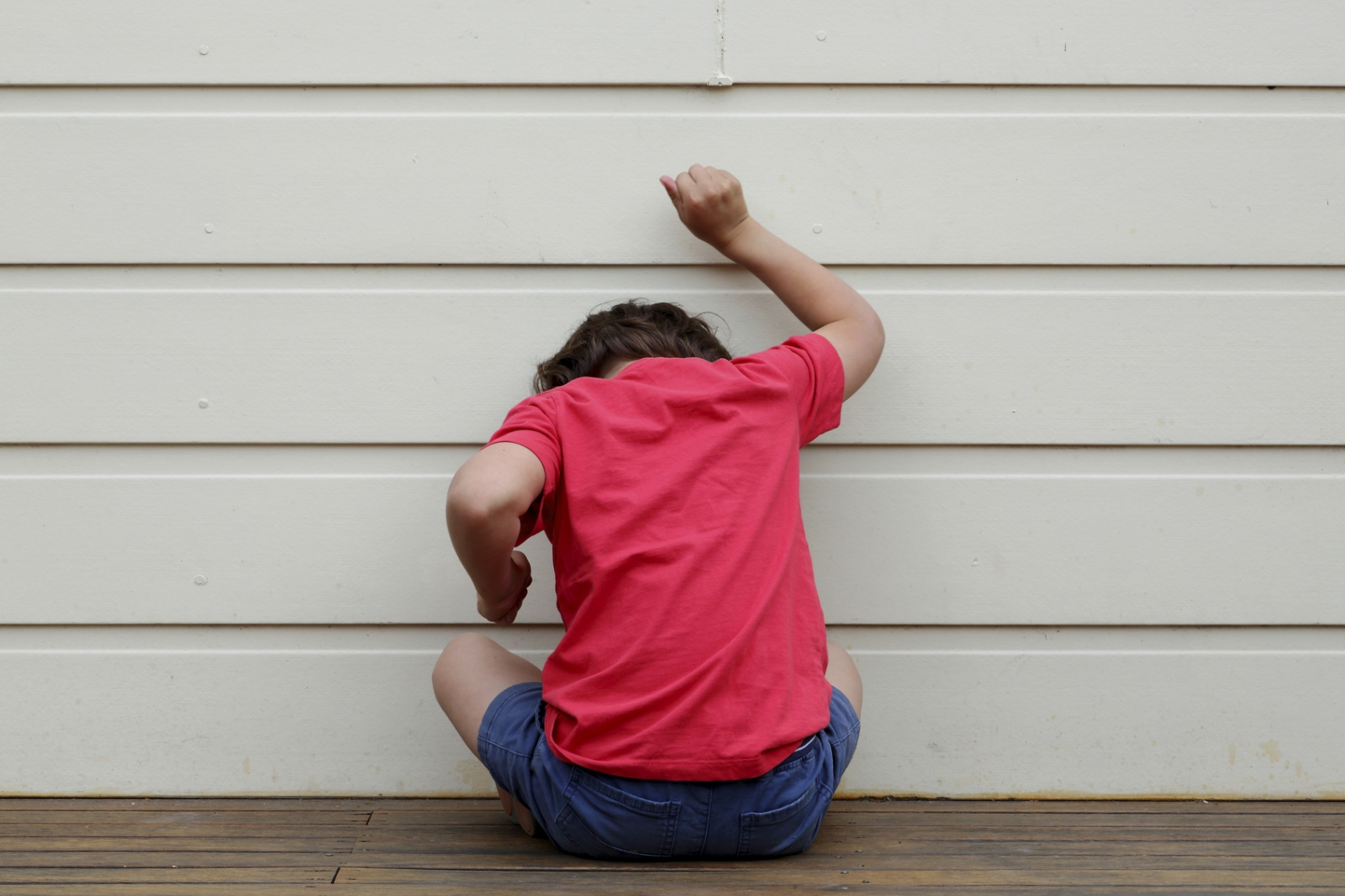 When Clement* was angry, his violent outbursts could last up to six hours. During that time, he would scream, insult his mother, hit everything around him or even grab knives in the kitchen. More than once, the emergency services were called at the house to calm the teenager.
Gradually Clement, who is soon to be 17 years old, accumulated more power in the household, terrorising his mother and controlling the family's life. The situation was about to turn dramatic when a new service in Montpellier Public Hospital in the south of France, dedicated to dealing with 'tyrannical children', decided to take his case on.
It may seem quite extreme to define a child as a 'tyrant'. Nevertheless, the term refers to a very real and specific situation experienced by a number of families – a situation wherein traditional hierarchical structures have been completely overturned. Parents are not able to make their own decisions in the household or to impose their rules.
Children can seize power by different means, but most of the time they do so through physical and verbal violence, breaking things, or suicidal threats. Unable to react, parents lose confidence in their parenting skills.
*Names have been changed at the request of parents
Helping the parents
There is no official data on how many children qualify as 'tyrants' in France or the UK, nor official definition of what the condition entails. It is in many ways similar to the oppositional defiant disorder (ODD) – defined as a pattern of angry mood and defiant behaviour – but while people with ODD can turn on anyone, tyrannical children only abuse parents and family members.
The tyrannical children seen at Montpellier almost all have attention deficit hyperactivity disorder (ADHD) or anxiety disorders, but this it not always the case.
"The tyrannical children we have seen often have associated psychiatric disorders, such as ADHD, but there are a number of other risk factors that include parents having had the child at an old age, having had a severe disease in early childhood, traumatic situations in the family or being adopted", Dr Franc, the child psychiatrist who leads the project in Montpellier, told IBTimes UK.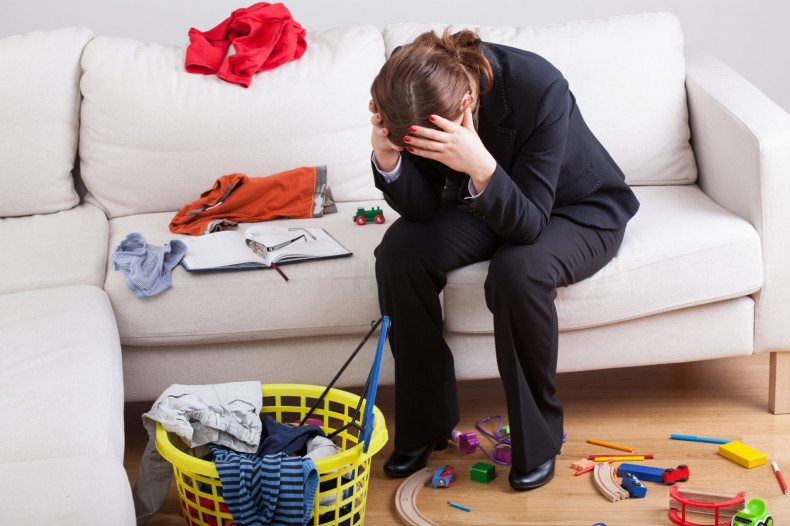 Since November 2015, her team has recruited and followed two groups of about a dozen parents of tyrannical children over 10 weeks. The doctors have systematically collected and analysed data about the progresses these parents made after being taught a range of techniques to handle their kids – the first pilot study of its kind in Europe. It is also one of the few public health initiatives specifically designed to focus on parents' needs.
The programme is based on traditional cognitive behavioural therapies as well as original strategies borrowed from the 'non-violent resistance' method, developed by psychology professor Haim Omer in Israel.
No more violence, no more fear
Parents participate in group sessions to share their stories with others in the same situation. All have one thing in common: they fear their children. "I was so scared that Clement would explode at any moment that when he didn't ask for me or seek me out, I would make myself invisible and limit my interactions with him. I hate violence, I am really scared of it, so I would avoid my son rather than risk to provoke his violent outbursts", Clement's mother Isabelle recalls.
Melanie, the mother of 13-year-old Paul, explains how her son's outbursts had become so frequent she had begun to view the situation as normal, even though she feared for her own safety. "Little things would make Paul angry. I would add green peas to his rice and he would become mad, and start trashing the kitchen. But because such violence had built up over many years, my level of tolerance had increased and I had come to accept things that were unacceptable. Paul is growing, however, and I became scared I would not be able to handle him once he became taller and stronger", she says.
Addressing the issue of violence and fear in the family is a priority for Dr Franc's team. The core of the programme is about teaching parents what a tyrannical child is and how to distinguish if the child's actions are tyrannical, or if they should be blamed on an associated disorder – for instance, ADHD is not an excuse for being physically abusive.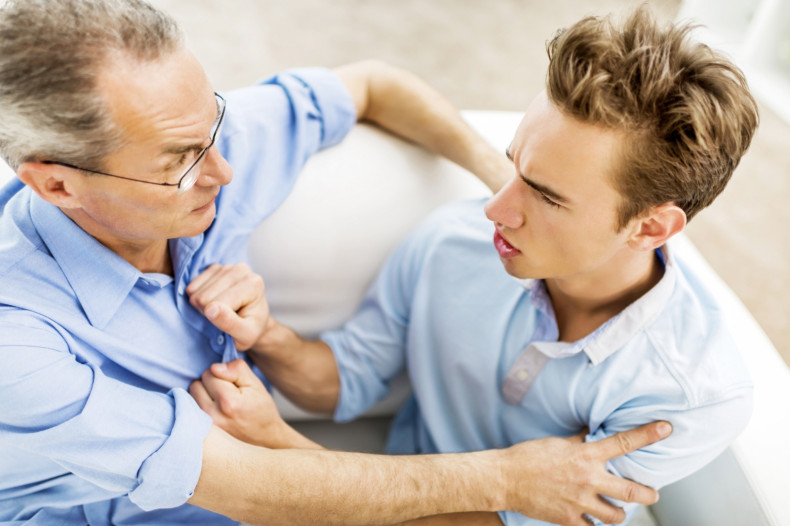 Through tips, dialogue and exercises, Dr Franc's team teaches parents not to react in the heat of the moment, but to discuss the problem once the child has calmed down. "A calm and controlled behaviour usually destabilises the child, who is used either to confrontation or to parents minimising their outbursts. By showing they are ready to respond with calm and authority, parents force children to reconsider their attitudes", Franc explains.
Another method borrowed from Haim Omer is known as the 'sit-in'. Parents are instructed to sit in silence in the child's room to show they are here for him. If the sit-in comes after a fight, parents can tell the child they will not leave the room until an apology is given.
These techniques may sound simple, but parents have regained trust in their own abilities. Clement himself has noticed positive changes in his mother's behaviour. "Mum is a lot calmer and she doesn't respond by screaming. She comes up with much more constructive answers when I am angry or anxious – I am very anxious when it comes to school, and she is a lot more helpful about this now", he explains.
Regaining control of their lives
The other key problem parents face is that they are deeply ashamed of the situation. Reluctant to seek help, they often cut ties with the outside world. "People tend to think these are bad parents who do not care about the education of their children, but our research shows they often care more than most. We need to help them get out of the cycle of shame and isolation", Franc says.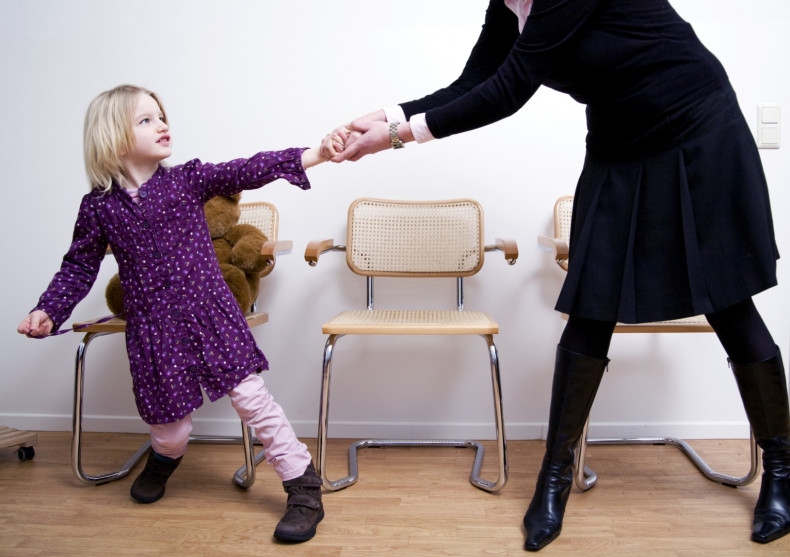 Part of her work is convincing parents to rebuild a support network based on a few trusted individuals, telling them about the situation at home. Since tyrannical child are usually only abusive to close family members, these 'friends' can talk to the child if he becomes too aggressive.
"Things are much better because I feel like I don't have to be ashamed anymore. Many people had suggested I was a bad mother. Now I know it is not the case. There are others like me, who struggle," Isabelle says. "My son grew up in a tense family atmosphere. He wanted to control everything and became tyrannical because he didn't know how to deal with the extreme anxiety was facing. Now I have the techniques to help him. We are both doing a lot better".
The Montpellier programme will soon be extended to everywhere in France and a complete study with all its results is expected. The scientists hope to show their approach can be replicated anywhere for abused parents to overcome the tyranny of their children and to stop suffering in silence.
In the UK
Experts talk of "abused parents" but also "child to parent violence" rather than of 'tyrannical child', emphasising that this is a relationship issue and not a problem located within one party. "The common characteristics these parents share is the fact they all experience fear and shame. There is a gradual inversion of role in the family and suddenly parents find they are not in control of what happens in the house anymore. It would however be wrong to assume that these children are happy with this situation. Often they are quite frightened themselves," says Helen Bonnick, author of the blog Holes in the Wall, which specialises on the issue of abused parents.
In the last decades, more awareness has led to a greater recognition of the problem in the UK, but Bonnick says parents are still being blamed for the situation and professionals, in whichever agency they approach, tend not to be very good at listening to them and addressing their needs.
Some charities and some child and adolescent mental-health services do specifically work to improve the situations of abused parents. Bonnick has participated in a research project to map specialist services for families experiencing violence and abuse from their children. However, solutions remain quite poor and initiatives are unevenly distributed throughout the country.
"If we are to help abused parents and their children, there needs to be proper funding dedicated to the issue" Bonnick concludes.