Siberian archaeologists find 5,000-year-old skeleton couple holding hands
They were buried near lake Baikal with a range of precious objects, including a jade knife.
Remains of a couple believed to date back to the Bronze Age have been found in a remote Siberian region. Buried near Lake Baikal, the skeletons of the elderly man and his wife – or concubine – are resting in a final affectionate embrace, holding hands.
To determine when this couple lived, the bones have been sent to Canada for radiocarbon analysis, The Siberian Times reports. However, the Russian team from Irkutsk National Research Technical University which led the expedition, believes the remains date back to between 4,500 and 5,000 years ago.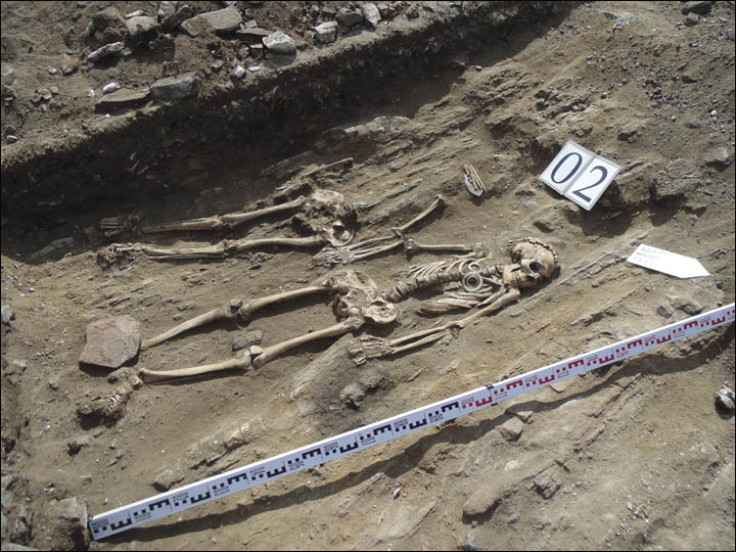 This suggests they would have been that of individuals from the Bronze Age Glazkov culture – the group of ancient Mongoloid tribes inhabiting the surroundings of Lake Baikal and the headwaters of Angara River around the 2nd millennium BC.
Final resting place on the lake
The researchers said the couple was found in an ancient and sacred burial place overlooking the waters of Lake Baikal, but they have not disclosed the exact location by fear of attracting amateur archaeologists. The scientists indeed believe that more similar burials could soon be excavated and worry that a presence of many people on the site would ruin their efforts.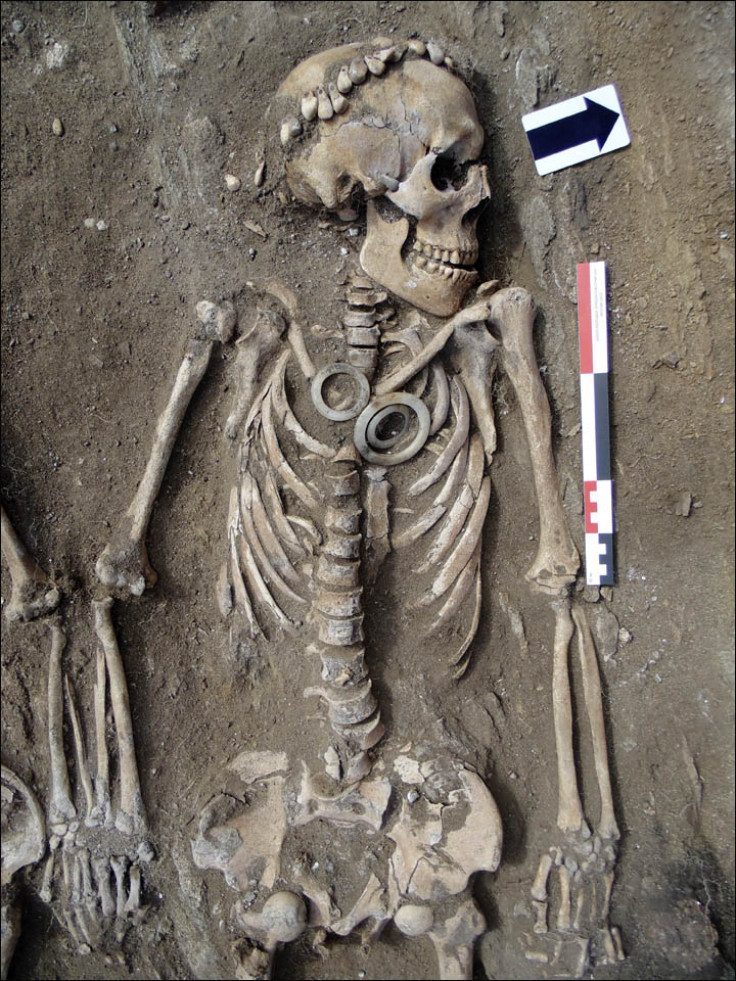 "It was was obviously a sacred place for ancient people. It was not a settlement but used for religious rites and as a graveyard from ancient times", lead archaeologist Dr Dmitry Kichigin said.
The male skeleton is complete but rodents destroyed the upper part of the female. But the find remains very exciting as the two skeletons were laid to rest with a range of precious objects, which enrich our knowledge of the Glazkov culture and their burial rites.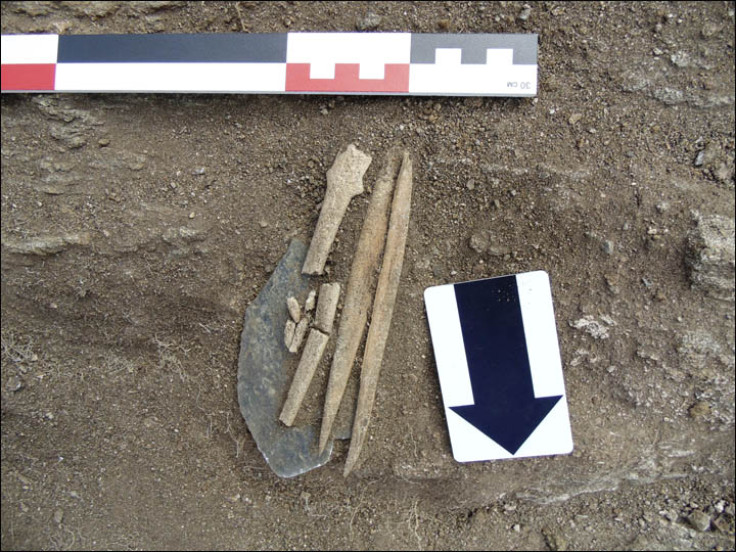 Pendants of red deer and musk deer teeth were found on the male skull, and around his feet. But the most interesting artefact is a large knife made of jade found near the woman. It measures an impressive 13cm in length and 7cm in width, and the experts still do not understand what it was used for nor why it ended up in the grave.
"We were lucky to find at least one skeleton in excellent condition, with implements and decorations – it is the dream of many archaeologists", said Kichigin. "It would be very interesting to find out the purposes the massive jade knife, which we found near the woman, was used for".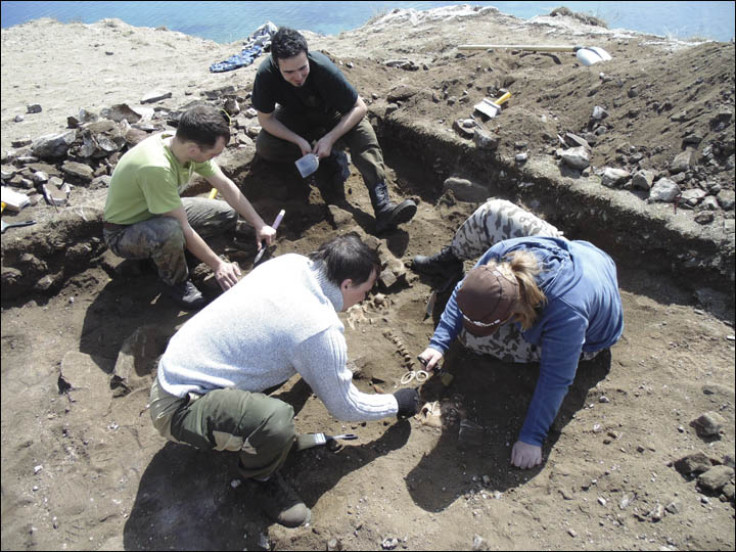 More excavations will take place at the site in the coming months. One of the interrogation that remains to be solved is whether the man and woman were really a couple, although the fact they are holding hands does suggest tenderness between the two. DNA analysis could establish with certainty how closely they were related.
© Copyright IBTimes 2023. All rights reserved.