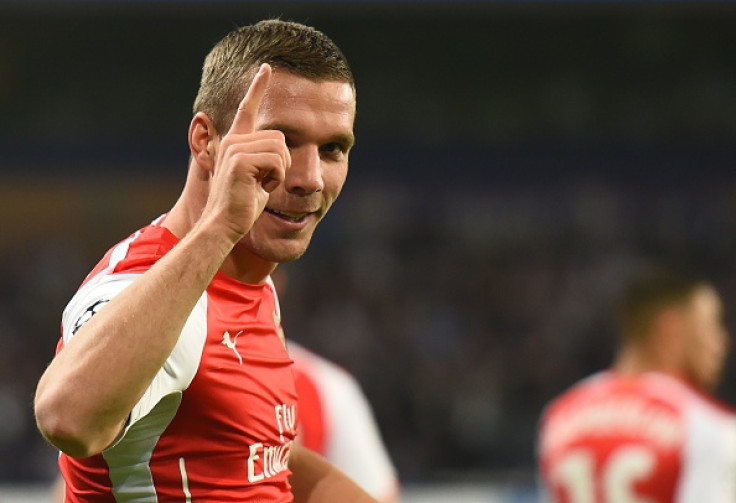 Former Arsenal and Germany striker Lukas Podolski is used to a healthy diet of low saturated fats and and refined carbohydrates. So it might comes as a surprise the World Cup winner's new venture is a kebab restaurant in his home town of Cologne in Germany.
The footballer, who currently plays for Japanese side Vissel Kobe, appeared at the opening of "Mangal Doner" and even carved ceremonial slices of doner meat for some of the 1,000 fans who mobbed the premises on its opening day.
Asked where the idea came from, the 32-year-old, whose taste for the Turkish delicacy came from his time at Galatasaray, said: "Ideas just come — I don't even really have a business plan right now."
It's not the first time Podolski, who has been capped 130 times for Germany, has dipped his toe into the food industry, last year he opened an ice cream parlour in Cologne.
In opening a restaurant, Podolski follows in the footsteps of Manchester United great Rio Ferdinand whose Manchester restaurant Rosso is highly regarded in the city. His United team mate Ryan Giggs and Gary Neville have also tried to get a foothold in the hospitality sector with their Cafe Football venture in east London.
Podolski played 60 times for Arsenal between 2012 and 2015 scoring 19 goals. He played under manager Arsene Wenger whose arrival at the London club in 1996 changed the way it - and subsequently others across the country - looked at diet.
The Frenchman might then balk at Podolski's kebabs, which contain around 2,000 calories and about four times the daily recommendation of salt.
Not that Podoloski seems to mind: "As an athlete, you'll burn an ice cream for desert or a kebab in around 10 minutes," he told local paper Kölner Stadt-Anzeiger.