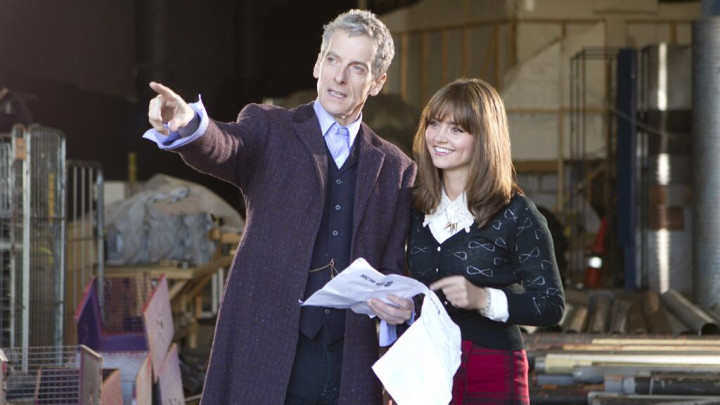 Doctor Who showrunner Steven Moffat has teased a big cliffhanger in the forthcoming eighth series of the hugely popular sci-fi serial.
He made the comments in a column for this month's Doctor Who Magazine, writing in response to a fan letter.
"Sitting here, right now, just before the finale shooting block, I've figured out the cliffhanger to the penultimate episode of the next series," he said
"Ohh, I don't think you'll see this coming!"
What could it be? A character death? The return of an old villain? A regeneration?
Series eight of the show will be the first for new Doctor Peter Capaldi, who took over from Matt Smith in last year's Christmas special. Capaldi first made a very brief appearance in the show's 50th anniversary special The Day of the Doctor.
A brief teaser trailer for the new series was released over the weekend, confirming the show's August bank holiday return on Saturday 23 August.
Series 8 will star Capaldi, Jenna Coleman as Clara Oswald and have appearances from the like of Keeley Hawes, Ben Miller, Frank Skinner and singer-songwriter Foxes. You can watch the teaser trailer below...