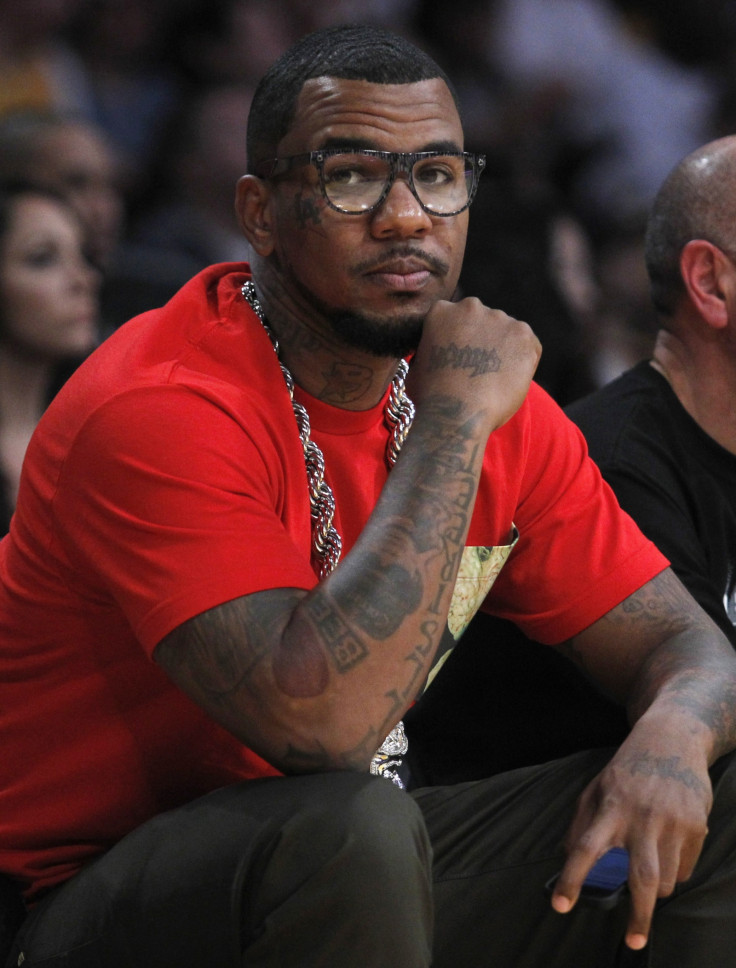 The Game's upcoming album, The Documentary 2 will debut in a few days but one of its much anticipated songs Mula, which the rapper sang in collaboration with Kanye West, has been leaked online. The 38-song album will be released in two instalments with the first one arriving on 9 October.
Billboard reports that the 35-year-old hip hop artist's latest song in collaboration with the Yeejus hitmaker has been leaked before its official release. The song is being produced by Sevn Thomas and features Kim Kardashian's husband handling the chorus and rapping, "Say hello to the mula."
The website also claims that the Doctor's Advocate singer threw shades at his arch-rival 50 Cent by rapping "No 50, keep the change, hoe". The song has since been removed from YouTube but Hot New Hip Hop has quoted some of the lyrics on its website.
This is the second time West will be working with the Game whose real name is Jayceon Terrell Taylor. The rappers first collaborated in 2005 for the song Dreams in the album The Documentary.
Part one of the much awaited album is available for pre-orders on iTunes and features Drake, Dr Dre, Diddy, Kendrick Lamar, Fergie, Ice Cube, Future, will.i.am, Snoop Dogg, DeJ Loaf, and Ab-Soul. The second part will be released on 16 October and will feature Nas and Lil' Wayne.