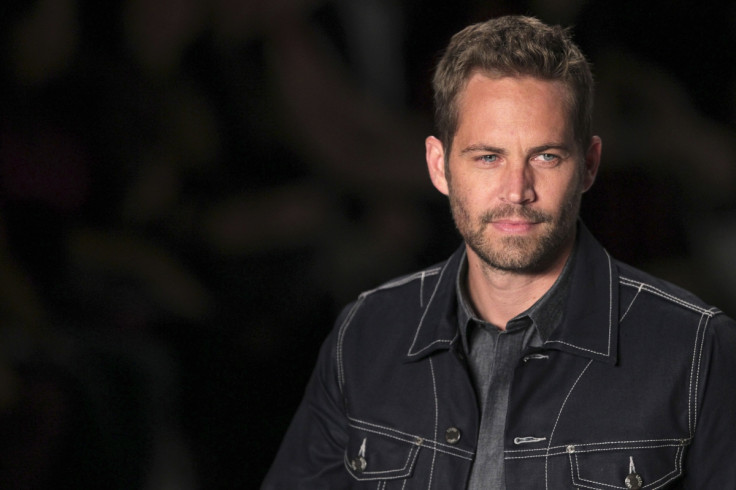 German car company Porsche has responded to a wrongful death lawsuit filed by the daughter of late actor Paul Walker. The car manufacturer have refuted Meadow Walker's claims that the Furious 7 star's death was caused by safety failures, instead blaming the car crash on "reckless driving and excessive speed".
Lawyers on behalf of the 16-year-old have accused Porsche of taking shortcuts with safety features on the 2005 Porsche Carrera GT, which Walker's friend Roger Rodas was driving on 30 November 2013 when the vehicle crashed in Valencia, Santa Clarita, California.
However, the car company have hit back at the allegations, saying in a statement released to CNN: "As we have said before, we are saddened whenever anyone is hurt in a Porsche vehicle, but we believe the authorities' reports in this case clearly established that this tragic crash resulted from reckless driving and excessive speed."
An official investigation into the accident, conducted by the Los Angeles County Sheriff's department after the car crash, ruled that Rodas, 38, had been driving "between 80 and 93 mph at the time the car impacted a power pole and several trees". However, a sign posted on the road of the incident reportedly states a speed limit of 45mph.
In their lawsuit, which was filed on 28 September, Meadow claims the sports car was travelling at between 40 to 60 mph and the crash could have been prevented if the vehicle had been fitted with the Porsche Stability Management System. The legal documents also allege that Walker, 40 at the time of his death, was still alive after impact and "burned alive" after the car erupted into flames. The lawsuit says: "Paul Walker breathed soot into his trachea while the Porsche Carrera GT burned."
In April 2015, Rodas' widow filed a similar wrongful death lawsuit, but Porsche again blamed the accident on his driving as opposed to defects with the vehicle.