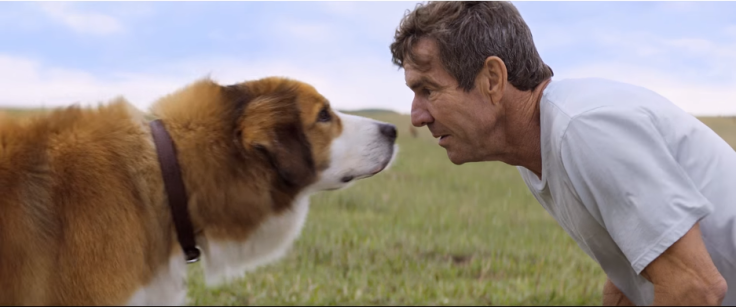 Most family films about dogs guarantee tears (remember Marley And Me), and going by the first trailer of A Dog's Purpose, this upcoming film is no different. The Universal Pictures film led by Oscar-nominated director Lasse Hallstrom (The Cider House Rules, Dear John, The 100-Foot Journey), answers questions that all dogs have — "What is the meaning of life... and why does food taste so much better in the trash?"
Narrated from the dog's perspective, the story revolves around a golden retriever who first grows up as the pet of a young boy. The canine grows old and dies, only to reincarnate as a female German shepherd police dog and finally a St Bernard. He ends up being adopted by the same boy he first lived with, now an ageing man.
According to the official film description, A Dog's Purpose is based on the novel by W Bruce Cameron, and shares the soulful and surprising story of one devoted dog (voiced by Josh Gad) who finds the meaning of his own existence through the lives of the humans he teaches to laugh and love.
The film also stars Dennis Quaid, Britt Robertson, KJ Apa, John Ortiz, Juilet Rylance, Luke Kirby, Peggy Lipton and Pooch Hall. Gavin Polone has produced the film from Amblin Entertainment and Walden Media, which Universal Pictures will release in cinemas on 27 January, 2017.
Watch the trailer for the film below: