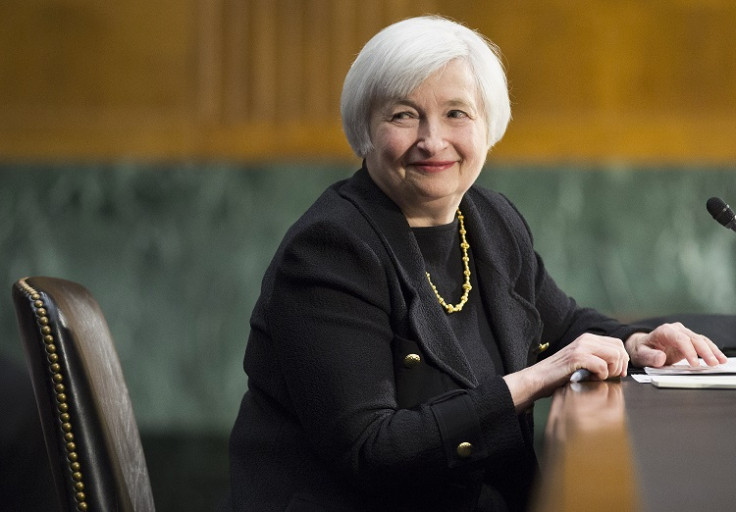 The Fed minutes show that the policymakers are concerned about the aggressive market positioning for a sooner rate hike by the US as they opted to clarify at the last rate setting meeting that policy tightening would be data-dependent.
The central bankers also appeared worried about the sharp rally in the US dollar over the last few months as it would affect some sections of the economy. The Fed added that its current inflation projections are somewhat aggressive.
The Fed remarks aided risk rally pushing major US stock indices and major currencies higher immediately and aided the Asian units and stocks on Thursday.
The EUR/USD rallied from 1.2657 to 1.2750 following the release of the minutes and the GBP/USD to 1.6170 from 1.6042. Both the pairs added to the early gains in Asia.
The Chinese yuan has strengthened to 6.1321 from 6.1390 at Wednesday's close and the Indonesian rupiah to 12,182 from 12,285.
The Malaysian ringgit rallied to 3.2337 from 3.2722 and the Thai baht to 32.405 from 32.535.
The Australian dollar has rallied to a fourteen-day high despite largely weaker labour market data.
The AUD/USD rallied to 0.8885, its highest since 25 September, from the previous close of 0.8841.
Australia's unemployment rate increased to 6.1% in September from 6.0% in August though it was better than the consensus of 6.2%.
The number of employed fell by 29,700 while analysts were expecting an increase of 20,000. It was an addition of 32,000 in August.
The Hang Seng 50 was 0.90% higher at 23,473 and the FTSE Malaysia was 0.33% higher at 1,830.11.