Music fans have gathered at a church in Limerick, Ireland, today to pay respects to late singer Dolores O'Riordan of the Cranberries.
The singer died at the age of 46 in London's Park Plaza hotel last Monday, with the cause of death still unknown.
O'Riordan's body is currently in public repose with her open coffin resting at the alter at Saint Joseph's Church in her home town following her shock death.
Hundreds of people gathered to remember the singer and bid their goodbyes as her music softly played throughout the service. Photos of O'Riordan on stage and one of her with the Pope were placed around the church.
The message placed next to her coffin with flowers read: "The song has ended, but the memories linger on."
O'Riordan will be buried next to her father in the family's plot at Caherally Cemetery when she is laid to rest on Tuesday (23 January), it has been reported.
Her father Terry died from cancer in 2011 at the age of 68, and it has been said that the singer had planned to visit his grave during a visit to Limerick this weekend.
O'Riordan's untimely death is being treated as unexplained but non-suspicious. The results of the post-mortem examination are yet to be revealed.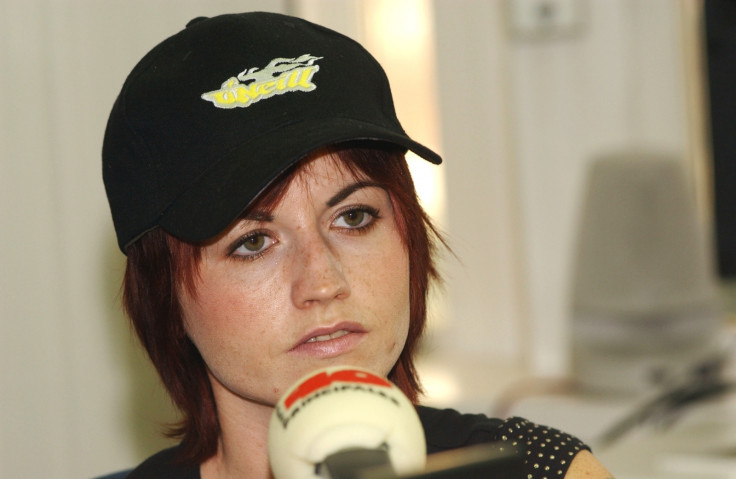 Her mother Eileen said of her daughter's shock death: "We want to thank all the people of Limerick who have remembered Dolores this week.
"We want to thank all the people of Limerick who have remembered Dolores this week.
The singer's body is believed to have been found by a member of staff in the bathroom of her London hotel room. She was in the UK capital to record a cover of her hit single Zombie with rising rock band, Bad Wolves.
Sources connected with the singer told US website TMZ that she had been "dreadfully depressed" in recent weeks.
Following the news of O'Riordan's passing, both her own and her band's music dominated Amazon's music sales, with one of the Cranberries' albums, Something Else, surging at 913,350% in sales.