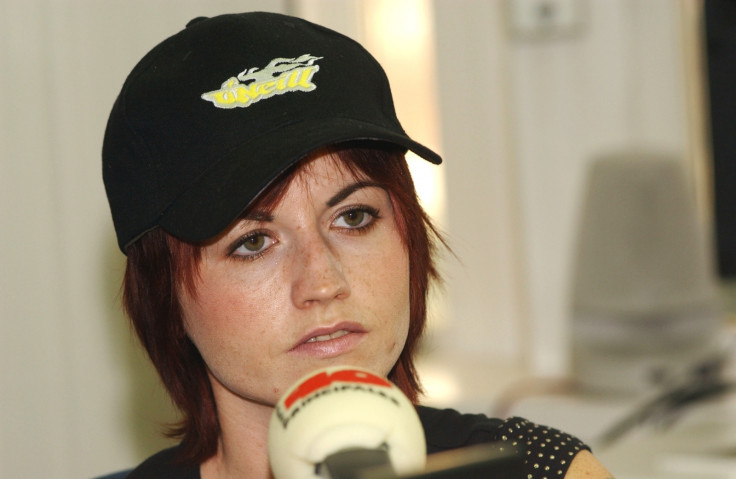 The Cranberries lead singer Dolores O'Riordan's sudden death at the age of 46 has triggered a wave of renewed interest in her musical back catalogue, with her sales up 900,000%.
The Irish singer from County Limerick was in London for a recording session before unexpectedly dying at the Hilton's Park Lane Hotel at 9.05am, but the cause of death has not yet been made public and remains a mystery among fans.
Sources connected with the singer told US website TMZ that she had been "dreadfully depressed" in recent weeks.
Following news of her death on Monday, both her own and her band's music dominated Amazon's music sales, with one of the Cranberries' albums, Something Else, surging at 913,350% in sales.
Her other material is occupying the other four slots for trending albums, with Are You Listening up 147,552%, Everybody Else is Doing It (107,520%), To the Faithful Departed (93,781%) and Wake Up and Smell the Coffee (77,096%).
O'Riordan's sales on iTunes are also skyrocketing, with many of the Cranberries' albums dominating the Top 10 Albums chart.
Her posthumous success follows claims that the singer was "full of life" in the hours before she died, and had been due to record new music the day after with band Bad Wolves.
She left a voicemail to music producer Dan Waite just after midnight in regards to the music recording, as they were planning to collaborate on her track Zombie after she fell in love with their cover version.
Waite, an international managing director of record company Eleven Seven Music, said in a statement to The Mirror: "The news that my friend Dolores has passed deeply shocked me. I worked with the Cranberries at Universal Records and have kept in touch ever since.
"Dolores left me a voice message just after midnight last night stating how much she loved Bad Wolves' version of Zombie. She was looking forward to seeing me in the studio and recording vocals.
"She sounded full of life, was joking and excited to see me and my wife this week. The news of her passing is devastating and my thoughts are with Don her ex-husband, her children and her mother," he added.
Bad Wolves also shared their sadness at the singer's death on Facebook. It began: "We are shocked and saddened at the news of Dolores's passing, mere hours before she was to record vocals on our upcoming version of Zombie.
"We have always had deep respect for her as an artist and a vocalist and she was never afraid to bare her soul in her music and lyrics."