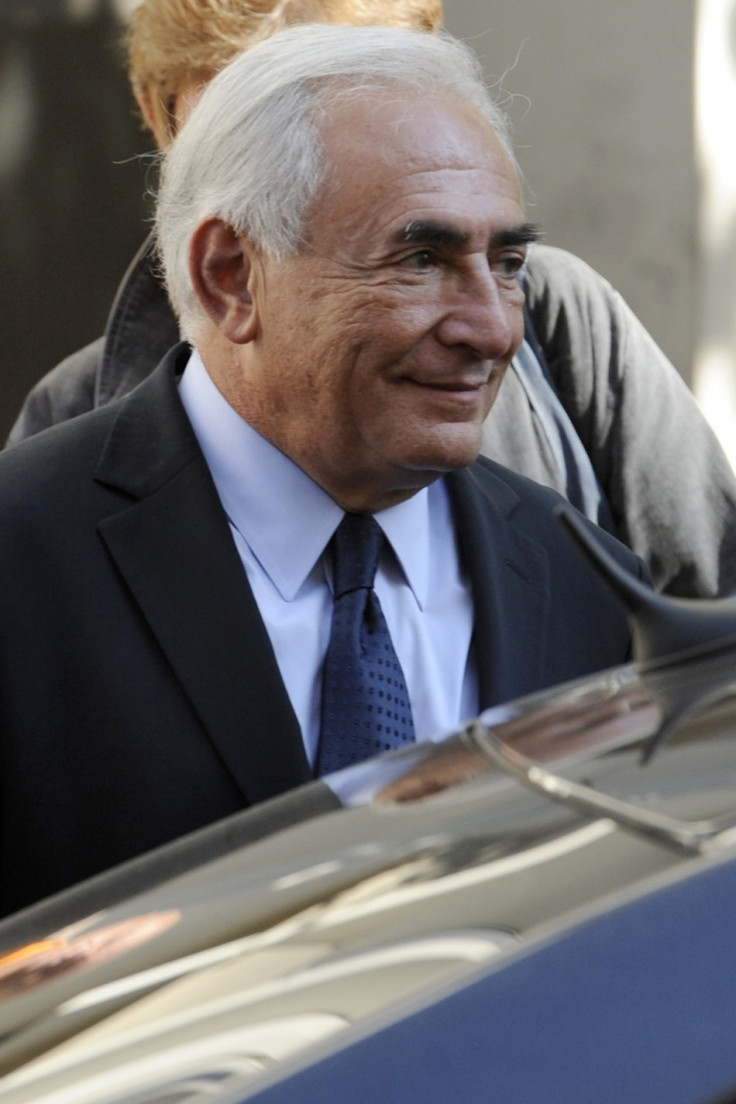 A mobile phone is now at the centre of a new scandal for ex-IMF chief Dominique Strauss-Kahn after "embarrassing" texts from him were recovered in a mobile phone thought to belong to Fabrice Pazskowski, a businessman under investigation in a prostitution ring.
The investigation is reported to focus on a series of texts messages the two men exchanged, and according the French press, Pazskowski is believed to have organised "special parties" for Strauss-Kahn in Paris and Washington, billing some of the costs to his company.
The texts messages allegedly sent by DSK to Pazskowski were revealed in the newspaper Liberation and prove that the two men were closer than at first assumed. Most of the exchanges centre around parties, but others also mention some political figures close to Strauss-Kahn.
According to the reports, Pazskowski forgot the phone at one of the "sex parties" he attended in February 2011. The mobile then ended up in DSK's hands, who only gave it back to the businessman in May, during a meeting the two men allegedly had with some prostitutes in Washington.
According to Le Point, during this time the two men exchanged a string of messages, using the phone to organise their special "rendezvous."
It now appears that the only texts messages recovered were from DSK, while Pazsowski's correspondence appears to have mysteriously disappeared from the phone.
"Are you coming to Washington accompanied," the ex-IMF chief reportedly wrote, before adding, "Do I know her?"
"I am bringing a petite (belittling word for young women), to tour the Vienna clubs Thursday June 14th. Do you want to come with a young lady?" reportedly wrote DSK before sending another text a couple of days later, asking his friend if he had "reserved the suite with the swimming pool."
On July 4, 2010, he also texted "Do you want to (can you) discover a great 'naughty' club in Madrid with me (and some equipment)?
Another text dated from July 30, 2010, reads "At 2 am we took one more bottle of champagne. I am going to have some serious debts."
Other texts relates to French political figures, which could prove that in addition to planning "naughty parties" with Pazskowski and meeting with prostitutes, Strauss-Kahn could have also helped him get in touch with some of his friends from the political scene and the Socialist Party. Names mentioned in the text include Martine Aubry, the first secretary of the PS, and Gerry Rice, who works as an IMF spokesperson.
Following the publication of the text, ex-judge Eva Joly said Strauss-Kahn could as a result be questioned by the police.
The new scandal came as last month the Paris prosecutor's office dropped an investigation into a Tristane Banon's claim that Strauss-Kahn had tried to rape her. It cited lack of sufficient evidence.