President-elect Donald Trump met Jack Ma, the founder of Chinese e-commerce giant Alibaba, in New York to discuss possibilities of creating more job opportunities in the US over the next five years.
"We had a great meeting, and a great, great entrepreneur, one of the best in the world, and he loves this country, and he loves China," said Trump. "Jack and I are going to do some great things." The Chinese business magnate in turn described Trump as "smart" and "open-minded".
"We're focused on small business," Ma told reporters. "We specifically talked about... supporting one million small businesses, especially in the Midwest of America. Small businesses on the platform selling products – agriculture products and America services – to China and Asia, because we're pretty big in Asia."
He urged farmers and small clothing makers, especially those in the US Midwest, to use Alibaba to reach Chinese consumers.
The company also released a statement confirming the plan. "Alibaba will create one million US jobs by enabling one million American small businesses and farmers to sell American goods to China and Asian consumers on the Alibaba platform," it said. Alibaba's stocks rose 1% following the meeting.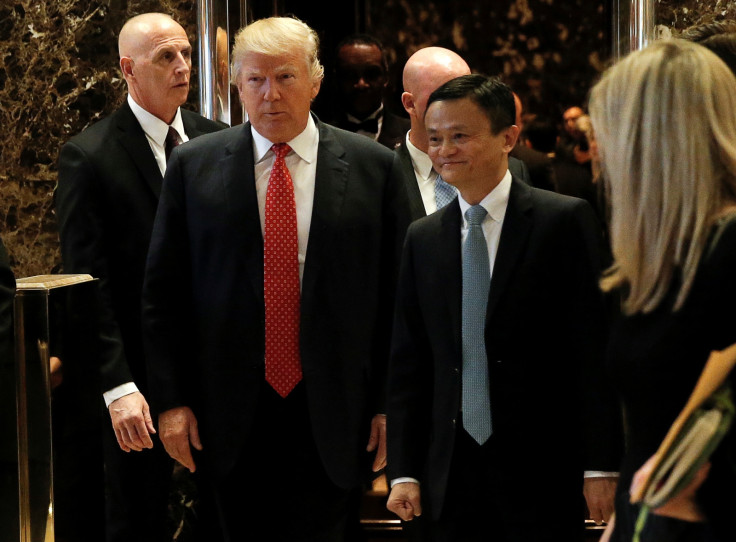 Aiming to curb imports of foreign goods and increase domestic sales, Trump said a 45% import tax could be levied on Chinese goods. He has also been critical of China's trade practices, but according to Ma, the two discussed strengthening US-China relations.
"We also think that the China and USA relationship should be strengthened – should be more friendly. The door is open ... [for] discussing the relationship and trade issues," Ma said.
"I think the president-elect is very smart, he's very open-minded to listen. I told him my ideas about how to improve trade, especially to improve small business, cross border trade. [Trump] has concerns, and he has solutions, that he wants to discuss with China and us."
Alibaba is not the only company looking to create jobs in the US following Trump's presidential win. In December, Japanese tech giant Softbank's CEO Masayoshi Son told the president-elect that he would create 50,000 US jobs.