Britain will be "first in line" for a trade deal with the US under a Donald Trump administration, Boris Johnson has said.
The foreign secretary jetted to New York on Sunday (8 January), where he met with Trump's chief strategist, Steve Bannon, and his son-in-law, Jared Kushner, who will also serve as a senior White House adviser.
After "positive but frank" discussions with the pair, Johnson headed on to Washington DC where he met senior Republicans, including House Speaker Paul Ryan and Senate majority leader Mitch McConnell.
"Clearly, the Trump administration-to-be has a very exciting agenda of change," said Johnson.
"One thing that won't change, though, is the closeness of the relationship between the US and the UK.
"We are the number two contributor to defence in Nato. We are America's principal partner in working for global security and, of course, we are great campaigners for free trade.
"We hear that we are first in line to do a great free trade deal with the United States. So, it's going to be a very exciting year for both our countries," he added.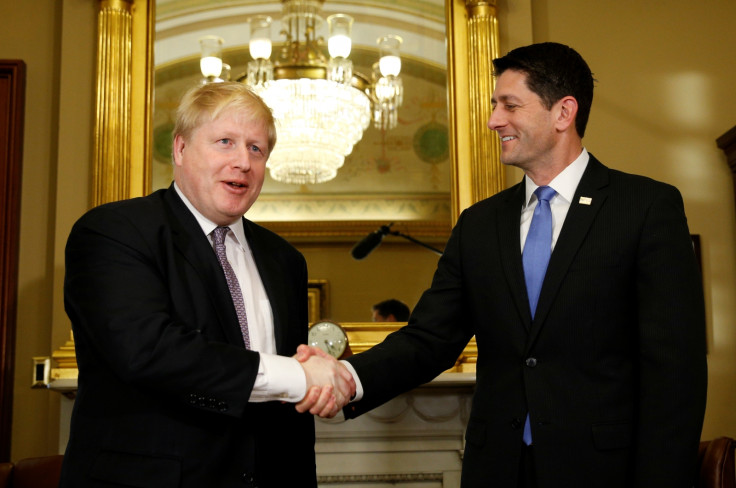 The foreign secretary's comments will come as a relief after US President Barack Obama warned Britain last year that it would be at the "back of the queue" for a trade deal if it decided to leave the EU. However, Senate Foreign Relations Committee Chairman Bob Corker said: "There is no way the United Kingdom is going to take a back seat".
He added: "They will take a front seat and I think it will be our priority to make sure that we deal with them on a trade agreement initially but in all respects in a way that demonstrates the long-term friendship that we've had for so long."
A Washington-based conservative think-tank, The Heritage Foundation welcomed the comments, and told The Times: "There is tremendous momentum for a free trade deal. The US Senate and the House of Representatives have sent a clear signal that a US-UK free trade agreement should be a priority for the incoming Trump administration."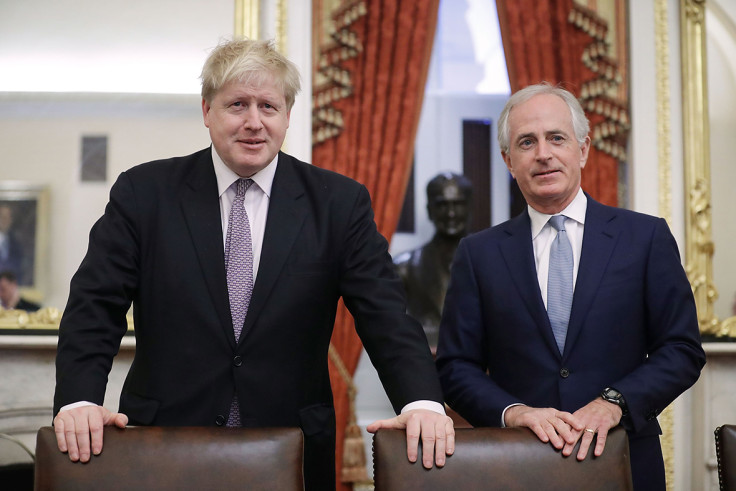 Johnson's visit ahead of Trump's inauguration on 20 January was partly aimed at bolstering ties with the incoming administration. The government was left red-faced when Nigel Farage became the first British politician to meet the president-elect in the wake of his White House victory.
The foreign secretary had previously made disparaging remarks about Trump, accusing him of "a quite stupefying ignorance that makes him unfit to hold the office of president of the United States" following the president-elect's remarks that parts of London were "no-go areas" due to radicalised Islam.
Following the tycoon's election victory, however, Johnson performed a U-turn and said it was time to end a "collective whinge-o-rama that seems to be going on in some places."
Trump will meet British Prime Minister Theresa May in the spring and has tweeted that he is looking forward to the encounter.