China warns Singapore to tread with caution over seized troop carriers
KEY POINTS
Foreign Ministry reminds Singapore to respect the one-China principle.
Singapore insists Hong Kong does not have the right to legally detain the Terrex vehicles.
China has warned Singapore to be "cautious with their words and actions" and reminded the city state to respect its one-China policy after it demanded the return of its military vehicles that have been detained at a Hong Kong port since November 2016.
The nine Singapore Armed Forces Terrex Infantry carriers were impounded by Hong Kong customs on 23 November 2016 when they were being returned to Singapore after a military exercise in Taiwan.
Singapore has had a long, albeit low key military relationship with Taiwan, which Beijing considers a breakaway province.
China has been operating the "one country, two systems" formula under which Hong returned to China in 1997 and has been hoping that Taiwan will also agree to this model of governance.
Chinese Foreign Ministry spokesman Lu Kang said on Monday (9 January) that the Hong Kong government was handling the incident in accordance with the law.
"I hope the relevant parties can be cautious in their remarks and actions," Lu said, according to South China Morning Post.
"It is hoped that all relevant countries, including Singapore, can earnestly respect the one-China policy, which is the fundamental prerequisite for China to develop ties with other countries, Lu said in response to a reporter's question at a regular news briefing.
"Second, we hope the Singaporean side can respect the laws established by the Hong Kong Special Administration Region (SAR), " he added.
Singapore's Foreign Affairs Minister Vivian Balakrishnan had told Parliament on 9 January that the island state's relations with China and its interactions with both Hong Kong and Taiwan are based strictly on the one-China policy, Channel News Asia reports.
Singapore is insisting that the Singapore Armed Forces (SAF) Terrexes and other equipment held in Hong Kong are the property of the Singapore government. "They are protected by sovereign immunity, even though they were being shipped by commercial carriers.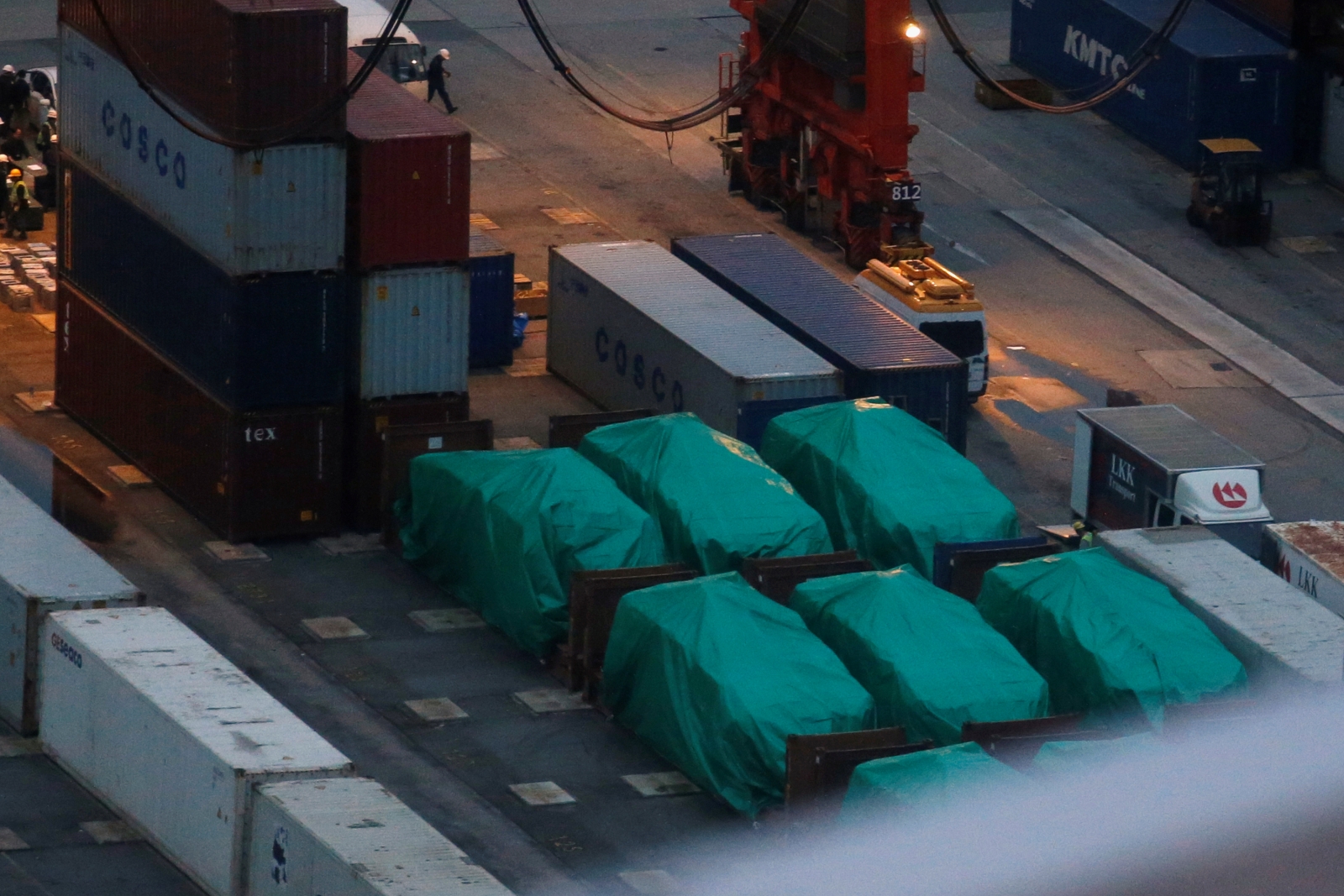 "This means that they are immune from any measures of constraint abroad. They cannot legally be detained or confiscated by other countries," Singapore's Defence Minister Ng Eng Hen told Parliament on 9 January, Channel News Asia reports.
Hong Kong has insisted that the 12 Singapore-bound containers carrying "suspected controlled items" were found in a routine search of a ship from Taiwan. The Customs and Excise Department said that licences and proof of transshipment were needed for certain munitions and weapons even if they were only in transit.
Singapore however insists that the issue between the commercial carrier APL and the Hong customs "affects neither the legal position nor Singapore Government's rights."
Singapore is now reviewing its shipping procedures of military equipment to reduce the risk of them "being taken hostage en route," Channel News Asia reports.
Singapore-China relations took a nose-dive after Beijing accused Singapore for taking the side of the US over South China Sea dispute.
The seizure of the military equipment is seen as a warning to Singapore not to interfere in the maritime dispute and to cut off military ties with Taiwan, diplomatic observers have said.
Beijing has been aware of Singapore's military exercises with Taiwan, which goes back for more than 40 years.
© Copyright IBTimes 2023. All rights reserved.