Donald Trump pledges crackdown on internet porn and sexual exploitation of children
Trump signs up to Enough Is Enough's campaign to reduce youth access to online pornography.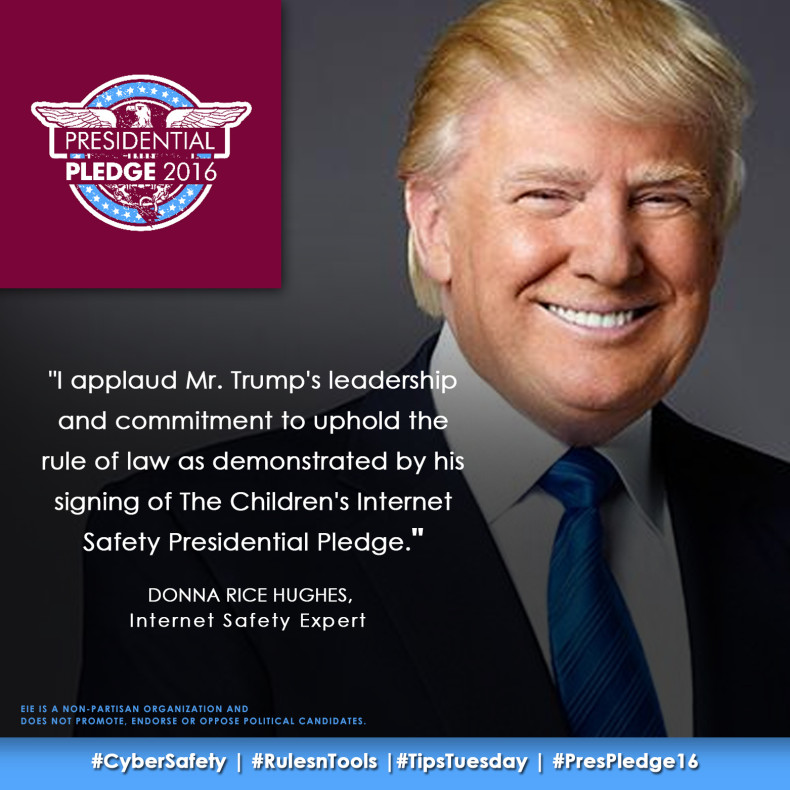 US Republican presidential candidate Donald Trump has signed a pledge promising to cut down on the proliferation of pornographic content easily available for children to access.
To do this, Trump promises to aggressively enforce existing federal laws relating to obscenity, as well as those relating to child pornography, sexual predation and sex trafficking, by appointing an attorney general to make prosecution of such laws a top priority for his administration.
He also pledges to provide law enforcement and intelligence agencies with "the resources and tools needed to investigate and prosecute internet crimes" involving the sexual exploitation of children. This means he is very likely to side with the FBI over its use of malware to bypass the Tor anonymity network and catch multiple paedophiles on the Dark Web site Playpen.
Should Trump become president, this means that access to pornography online will be affected, as he has promised to set up a commission to examine whether it has a serious public health impact on families, children, youths and American culture.
Research has shown that easy access to obscenity online can have a detrimental effect on children, as well as contributing to the sexual exploitation and abuse of children, violence against women, addiction, compromised development of youth, decreased mental and physical wellbeing, the breakdown of marriage, sexual predation and sex trafficking.
So far, internet laws relating to pornography have not been strictly enforced, meaning that it is possible for children to intentionally or accidentally access such content on computers at school as well as public libraries. Trump pledges to require all schools and libraries to filter out pornographic content, as well as exploring whether better general internet filters would help to mitigate the problem.
The pledge signed by Trump was authored by Enough Is Enough (EIE), a national bi-partisan non-profit organisation which has led the fight to make the internet safer for children and families since 1994. The organisation is pushing for change by lobbying corporations, the legal community and the general public to filter even public Wi-Fi hotspots.
EIE asked Hillary Clinton to sign the pledge too but she refused, although her campaign told the organisation that she does support its goals. The timing of Trump's pledge is interesting as it comes just one day after the New York Post published a full-page nude photo of his wife Melania Trump on its cover on Sunday (31 July).