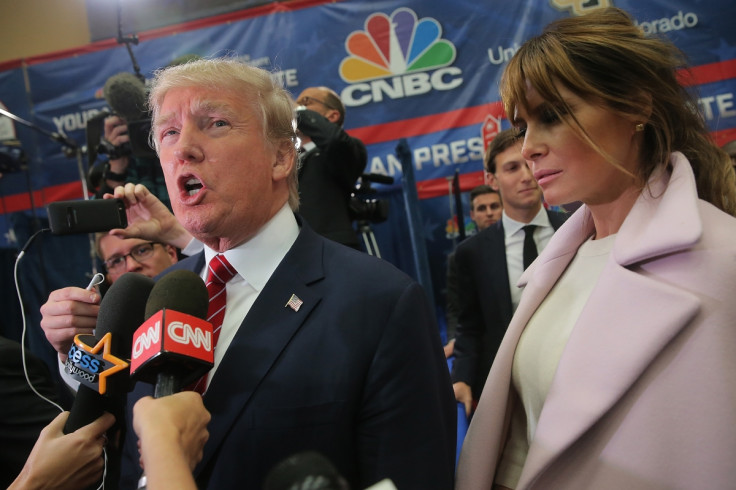 Ivana Trump may be supportive of her former husband's presidential aspirations, but she has no love for the current Mrs Trump. During a recent event in New York City, the former wife of Republican presidential candidate Donald Trump said exactly what she felt about the potential First Lady.
According to the New York Post, a partygoer told Ivana that she would have made a "lovely" First Lady. The 66-year-old reportedly laughed at the comment and responded, "Yes, but the problem is, what is he going to do with his third wife?" Ivana, who was married to the real estate mogul turned conservative politician from 1977 to 1992, was referring to Trump's 45-year-old wife Melania.
Ivana reportedly told the Post's source, "She can't talk, she can't give a speech, she doesn't go to events, she doesn't (seem to) want to be involved." The Post noted that the former model has stayed out of the limelight since her husband announced his bid for the White House.
Melania spoke briefly to Extra TV following the 28 October GOP debate supporting her husband. She told reporters that her husband of 10 years did a "fantastic job" and should "just keep tough, and smart, and keep going."
Despite her lack of support for Melania, Ivana maintained that her former husband will do a great job if he's elected. "He'll be a great President," she said. "He'll surround himself with the right people. He was always meant to be a politician."
Trump has seen a slight slip in the polls in recent weeks, as fellow outside pick Ben Carson begins to gain more and more attention. While the 27 October poll by CBS/New York Times put Carson ahead of Trump by four percentage points, 26% to 22%, Trump maintains his lead in the 31 October IBD/TIPP poll, 28% to Carson's 23%.