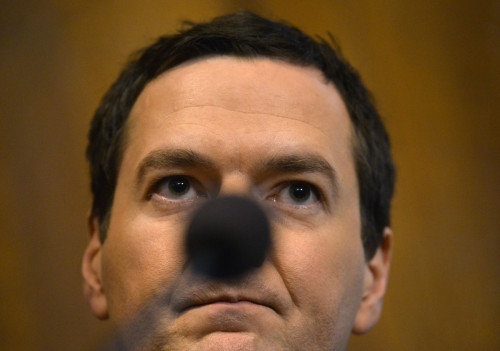 Chancellor George Osborne has been told not to push Britain towards an EU exit by the leader of Norway – the very country that Eurosceptics say the UK should emulate by loosening ties with Brussels.
Osborne has set out his case for reform of the European Union, warning that no change to rules governing member states that do not use the euro could lead Britain to walking out.
Addressing the Open Europe thinktank, the chancellor said: "We can't go on like this."
But Norway's new prime minister warned Britain not to follow its path away from Europe.
On her way to Britain for a state visit, Erna Solberg warned that quitting the EU – which Osborne once likened in a speech for William Hague to "a burning building with no exits" - may not create the outcomes the chancellor desired.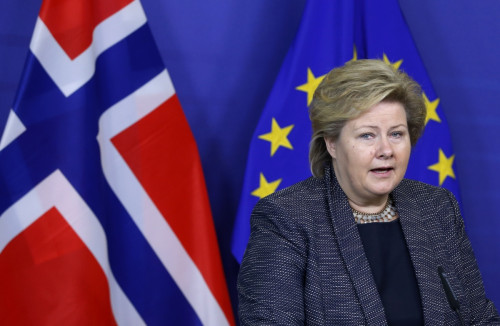 Citing the experience of her own country - which is not an EU member but has very close trade ties through its membership of the European Economic Area - Solberg said: "Those in the British debate who look at Norway's association underestimate how closely connected we actually are with many of the laws and rules they are annoyed with.
"We are better served if there are countries in the EU who are concerned that should not be a fast train but instead want to ensure that the cooperation we already have today works better."
Her remarks will count as a blow to Osborne because Norway is regularly cited by Eurosceptics as a textbook example of how a country can survive and thrive outside the union while maintaining close relations via the single market.
Norway's status means that it must play by the rules of the single market but is powerless to shape it as it has no parliamentary or European Commission voice in Brussels.
Norwegians voted against EU membership in 1994 in a referendum just like the one promised in 2017 by the Conservative Party.
David Cameron has been under constant pressure during this parliament from Eurosceptic Conservative MPs and also Ukip, the anti-EU party led by Nigel Farage which has been making substantial poll gains in Tory heartlands.