Don't want your photo taken? Flashback anti-paparazzi reflective jacket ruins pictures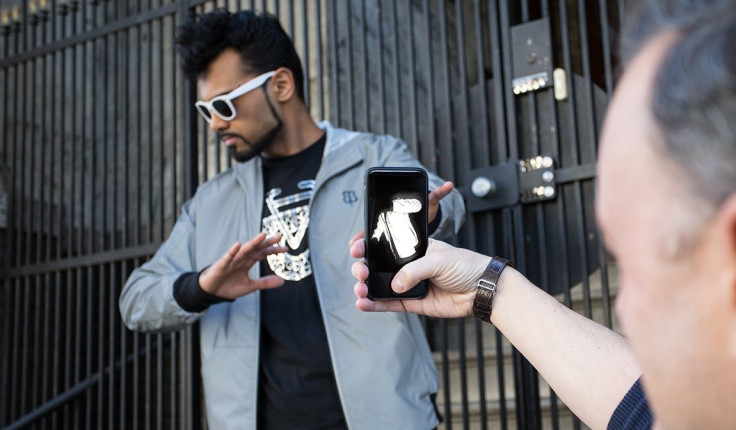 Do you absolutely hate having your photograph taken? Are you a celebrity or do you stand accused of a high profile crime, and annoying paparazzi follow you everywhere hoping to capture your image on film?
You could try to avoid having your photograph taken by wearing the same outfit again and again like Daniel Radcliffe, or you could help to crowdfund the Flashback Photobomber Hoodie.
This seemingly innocuous grey hooded jacket is coated with "gazillions" of glass nanospheres, according to DJ Chris Holmes, who came up with the idea for the garment while touring with Sir Paul McCartney.
The glass nanospheres become energised when a camera bulb flashes near them, making the jacket highly reflective, so that light is bounced back at the same angle as it hits the hoodie, thus ruining any photograph taken.
The jacket is part of the Flashback Collection of reflective items, which were designed in collaboration with Holmes and Betabrand, a San Francisco-based online clothing community that helps to bring designs to life faster through crowdfunding.
"After wearing reflective clothing to several performances, I noticed that photos from those shows always looked odd, because the flash that bounced off my clothing would obscure most everything else," said Holmes.
"While I wasn't thrilled that many of these photos were ruined, it gave me an epiphany: Perhaps I could use this technology for a greater purpose — like making paparazzi photos worthless.
"That was the inspiration for my Flashback Collection, garments made from highly reflective material — perfect for anyone who doesn't want his or her picture taken, or for photobombers who really want to make a lasting impression."
Holmes is hoping to inspire people to put down their smartphones and cameras during live music performances and just enjoy the moment.
There are 27 days left on the campaign, and the jacket will only be made if another 49 backers pledge $193.80 (£127) each to buy it.
© Copyright IBTimes 2023. All rights reserved.