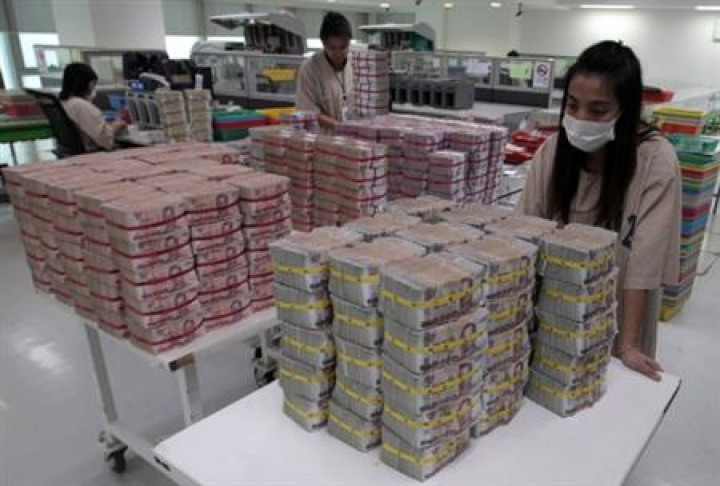 The central theme of the remarks by the world's three most important central banks at the keenly watched Jackson Hole symposium is the need to keep an accommodative policy stance as economic recovery has not gathered sufficient momentum.
This shows that risk assets across the globe will continue to benefit from easy liquidity, adding another positive for emerging Asian currencies, most of which have been trending upwards despite the overall dollar rally.
Experts say that increased geopolitical risks in many parts of the world strengthened safe haven flows to the US currency, but a section of risk seekers turned towards many Asian avenues, helping quite a few emerging market currencies in the region.
"Global liquidity is going to remain easy, that is what we are hearing from the Jackson Hole speeches this year," N S Venkatesh, Executive Director and head of treasury at IDBI Bank, told IBTimes UK.
"So Asia will continue to receive funds from the developed world and that is going to strengthen Asian currencies further."
Geopolitical tensions peaked in June following the unrest on the Russia-Ukraine and Israel-Gaza borders.
The dollar index, a measure of the greenback's strength against a basket of currencies on a trade-weighted basis, rallied 2.4% from end-May, which might have reduced the margin of rise in the Asian currencies but could not prevent them from rising.
The Chinese yuan has rallied 1.6% from end-May - 6.1515 by Friday - and the Malaysian ringgit too has strengthened by the same margin to 3.1615. The Thailand baht has risen 2.8% to 31.94.
The Indian rupee has weakened from its end-May level, part of a correction after a sharp rally earlier in the year. The rupee is down 2.1% against the dollar from end-May but it is still 2.2% stronger from end-2013.
At Jackson Hole, Federal Reserve Chair Janet Yellen said the US labour market is yet to recover, suggesting the world's largest economy may take longer before cutting the rates.
ECB President Mario Draghi too stressed on the need for structural changes in the sector so that economic recovery gets back on track.
BoJ Governor Haruhiko Kuroda has said he is ready for more stimuli to fight persisting deflationary pressures in Japan.
"If more market participants push forward their estimate of timing for the first Fed rate hike from February next year, then we will see a correction in the dollar," said the Mumbai-based Venkatesh, who expects the Fed to hike the main rate only in the third quarter.
Malaysia's June unemployment rate, Thailand's industrial production and current account for July and India's second quarter GDP numbers are some of the important events in the data calendar for emerging Asian economies for the week to 29 August.