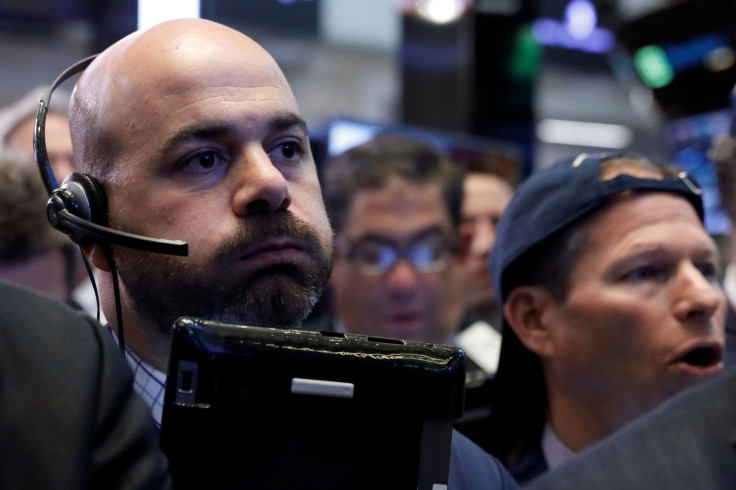 Stocks closed mostly flat on Thursday (4 May), as the energy sector was rattled by a drop in crude oil. Investors were also left to contend with the House of Representatives' vote to pass a Republican-sponsored bill to repeal and replace Obamacare.
The Dow Jones Industrial Average rebounded from a 110 point loss earlier in the session to close down 6.34 points, or 0.03%, to settle at 20,951.47. According to MarketWatch, Caterpillar Inc dropped 2.1% and Chevron Corp fell 1.8%.
Energy stocks weighed on the market, as crude oil prices dropped 4.8% to $45.52 a barrel, the lowest level since November 2016. Prices fell as US output rose and a recovery in Libyan production is expected, MarketWatch reported.
Several big oil companies saw a drop in shares, including Exxon Mobil Corp (down 1.3%), ConocoPhillips (down 2.5%) and Occidental Petroleum (down 3.6%).
"Energy and commodities, in general, are putting pressure on the overall equity markets here," Adama Sarhan, CEO of 50 Park Investments, told CNBC. "There are also some questions about what the Trump administration can accomplish at this point."
The S&P 500 climbed 1.39 points, or 0.06%, to end at 2,389.52. Eight of the S&P's 11 sectors closed in the green, with gains led by the consumer-staples and healthcare sectors.
Meanwhile, the Nasdaq Composite bounced back from an 18-point decline earlier in the session to rise 2.79 points, or 0.05%, to close at 6,075.34.
Healthcare: 'a long road ahead'
The House of Representative made significant moves in healthcare and in financial regulations. Before voting to replace the Affordable Care Act, also known as Obamacare, the House Financial Services panel voted to begin rolling back provisions of the Dodd-Frank reforms, MarketWatch reported.
While House Republicans celebrated the passage of the healthcare bill, which passed by a vote of 217 to 213, the measure faces an uphill battle in the Senate.
"Our view has not changed in that legislation such as healthcare reform and tax reform are going to take longer than investors originally thought," Charlie Ripley, an investment strategist with Allianz Investment Management, said in an email to IBTimes UK.
"The bill will now go to the Senate, where the Republican majority is smaller than in the House. Therefore it may take more time as revisions are made. This is likely the cause of today's muted market reaction as investors realise there is still a long road ahead," Ripley added.
In economic news, jobless claims dropped by 19,000 to 238,000. According to CNBC, productivity for the first quarter fell more than expected. Meanwhile, the US trade deficit decreased to $43.7bn (£33.8bn) and factory orders increased less than expected in March.