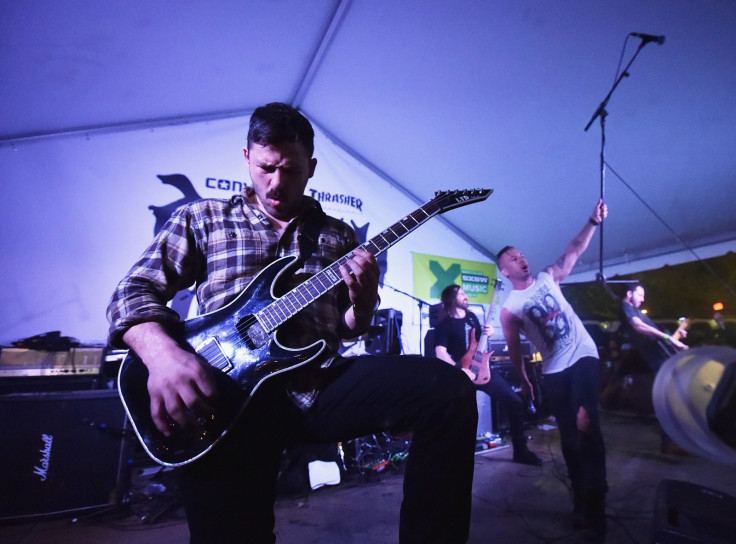 Download festival have bulked up their line-up with 48 new bands joining the bill. Taking place at Donington Park in Leicestershire between 9-11 June, the newly-added acts join previously announced headliners Aerosmith, Biffy Clyro and System Of A Down.
Among the bands confirmed to grace the stages across the rock festival, include: A Day To Remember, Steel Panther, Suicidal Tendencies, The Dillinger Escape Plan and In Flames. Also joining them are The Devil Wears Prada, The King Blues, Grove Street Families and Red Sun Rising.
Praising the new line-up, Download festival organiser Andy Copping said: "We're committed to delivering the best in rock and metal year on year for the Download fans, and this year is no exception.
"We're thrilled to have core acts in the likes of Steel Panther, A Day To Remember, Dillinger Escape Plan, The Cadillac Three, Suicidal Tendencies and more, along with some of the most exciting new talent in the game such as Creeper, Red Sun Rising and Hacktivist."
Copping added: "Right through from The Dogtooth Stage, all the way to the top, fans are guaranteed to witness an incredible weekend of music from their trusted favourites, and discover new favourite bands of the future."
Aerosmith's performance at Download will form part of their farewell tour, dubbed Aerovederci, before the band split indefinitely. The festival is sure to conjure some nostalgia for the Steven Tyler-fronted band and fans alike as it will be the third time the rockers have headlined Download.
Teasing what festival-goers can expect from this year's instalment, Dave Bradley added: "We're stoked to represent the many facets of rock in this announcement. We've always been invested in booking bands across every stage that have the grit and determination to step up and be headliners of the future."
Bradley continued: "The Avalanche Stage is really exciting this year, promising three days of unapologetic rock, pop punk and metal from the likes of State Champs, As It Is, Moose Blood and Trash Boat. Festival goers better get in that tent early – we've got face melting riffs and one hell of a weekend in store."
Tickets for Download are on sale now and available to purchase via Ticketmaster.