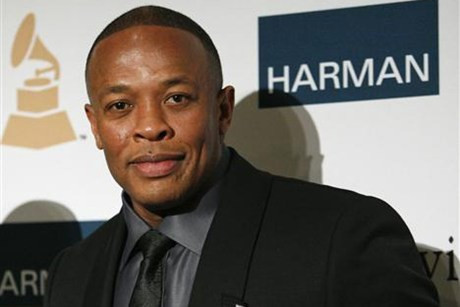 Following news of the acquisition of his audio company Beats Electronics by Apple for a staggering $3.2bn, Dr.Dre has been getting some major California Love.
The rapper-turned-businessman, who was born and raised in the Compton district of south Los Angeles, has been offered the key to his hometown.
Compton mayor Aja Brown is said to have been inspired by music mogul's rags to riches story and reached out to his camp. Brown told TMZ that she is keen to honor his entrepreneurial spirit.
Despite his growing success as a respected music producer and label boss, Dre has never forgotten his roots.
He had referenced Compton - the CPT - in a number of his tracks and has also sponsored a number of performing arts and music programs in the crime-ridden district.
Brown is likely hoping that by the 49-year-old star accepting the key, he will get on board with her plan to restore the city and his star-quality will help put it back on the map.
Beats Electronics, which is best known for its oversized high-end headphones, was launched in 2008 by Dr. Dre, whose real name is Andre Romelle Young, and music producer Jimmy Iovine.
In an Instragram video, posted by Fast and Furious star Tyres Gibson, Dre described himself as the 'first billionaire in hip hip'.
"The first billionaire in hip hop right here from the m****F**** West Coast believe it" he tells that camera in one video before Gibson performs a celebratory dance by his side," he told fans. The clip was later deleted.