Update: Apple confirms $3bn Beats acquisition
Apple is said to be close to agreeing a deal to buy Beats Electronics for $3.2 billion ( £1.89bn) but why is the iPhone maker ready to make the biggest deal in its history with a company best known for its oversized and colourful headphones?
The key here is that this deal is not about the headphones but all about the music.
This deal is about Apple repositioning itself in the music market as music downloads wane and streaming becomes the de facto way people want to consume music.
First a little background on Beats
Beats Electronics was founded in 2008 by music industry mogul Jimmy Iovine (he is Interscope-Geffen-A&M Records chairman) in association with rapper Dr. Dre. It initially sold headphones manufactured by Monster Cable but eventually began making its own hardware in-house in 2012.
In 2011 HTC took a controlling 50.1% stake in the company for $309 million and saw the Beats technology and brand included on HTC's smartphone range. However over the course of 2012 and 2013 HTC sold back its stake in Beats.
The company has been hugely successful in capturing more than a quarter of the overall headphone market, and over 50% of the lucrative premium headphone market.
In January of this year it launched its Beats Music streaming service, a paid-for service giving users access to 20 million music tracks.
So, is Apple getting into the headphone market?
Most people known the Beats brand for its oversized cans. The in-your-face headphones which are as much a fashion accessory as a music-listening device.
Audiophiles constantly turn their noses up at the base-heavy sound the headphones produce, but the company is clearly doing something right just by looking at its market share.
Marketing and branding are vitally important in this industry, and with the street credibility afforded by Dr Dre and the plethora of Beats-wearing celebrities, the company has come to dominate the market.
But we can't see Apple slapping its logo on these oversized headphones, covering them in white plastic and selling them as Apple-branded headphones. For one thing, such a move would likely see the company's design guru Jony Ive walk out the door.
No, Apple is more likely to let the Beats headphone business continue to operate as is, though it could possibly use some of the company's technical knowledge to make its own earbuds - which come bundled with iPhones and iPods - much better.
Streaming is king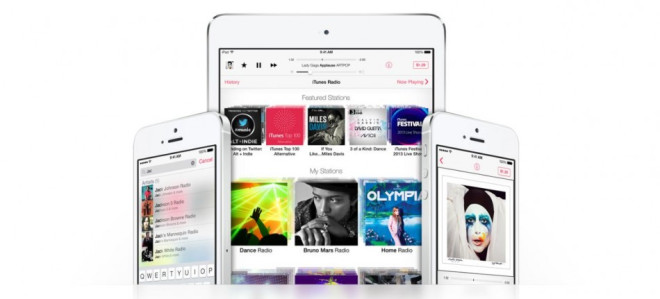 The real reason Tim Cook is willing to break the bank on this deal is because he can see the writing on the wall - the simple fact is, people don't want to own music anymore.
According to a recent report on Billboard, music downloads were declining by 15% while streaming services now contribute 21% of the US music industry's revenue.
Apple may have revolutionised the music industry with the iPod, and iTunes may still be the biggest music store in the world, but things are changing and if Apple doesn't do something to mirror this change, it will be left behind.
Its first attempt was iTunes Radio, a streaming service it launched in the US last year (and subsequently Australia and New Zealand) with the aim of driving sales of music through iTunes. However just 1%-2% of listeners are clicking through to buy.
Why does it need Beats?
Tim Cook has seen this trend and he knows the acquisition of Beats would give Apple a major foothold in the streaming business and give it the opportunity to challenge the dominant players in the market - Spotify and Pandora.
Apple could have gone about creating its own solution, but that would have entailed painstaking negotiations with each of the record labels individually as well as sorting out the technical side of things.
With Beats, it gets all that work done for it, and while $3.2 billion might seem like a lot of money, remember Apple is currently sitting on a $159 billion pile of cash.
It will allow Apple to roll out apps for its mobile devices (and likely for Android devices too) as well as offering desktop services similar to Spotify.
Who are the big winners from this deal?
In the short term, Dr. Dre and Jimmy Iovine who are co-owners will be the big winners, each getting a handsome payout.
In the long run however, the winner will likely be Apple. If it can successfully leverage the work Beats has done to create Beats Music, it has the power and brand recognition to blow the likes of Spotify and Pandora out of the water.
Who are the big losers?
The biggest loser is likely to be Spotify. The company which was founded in Sweden in 2006 has dominated the streaming market but it is in danger of seeing all its work in converting people to streaming instead of downloading being eroded by Apple, which has the user-base and resources to dominate the market.