The first of two American aid workers infected with Ebola while working in West Africa has arrived back in the US.
The patient landed at Dobbins Air Reserve Base in Marietta, northwest Atlanta, on Saturday on a private air ambulance specially equipped to isolate patients with infectious diseases, the New York Times reported.
The aid worker was driven in an ambulance escorted by police to Emory University Hospital, which has a containment unit for patients with dangerous infectious diseases.
Emory declined to identify the individual citing health privacy laws, but local media reported that the patient was Dr Kent Brantly.
The physician had been working with the other infected aid worker, Nancy Writebol, at a hospital in Liberia that was treating patients suffering from Ebola. Writebol is expected to return to the US early next week.
Dr Bruce S Ribner, an infectious disease specialist at Emory, who will be involved in treating the infected physicians, said in a press conference: "The reason we are bringing these patients back to our facility is because we feel they deserve to have the highest level of care offered for their treatment."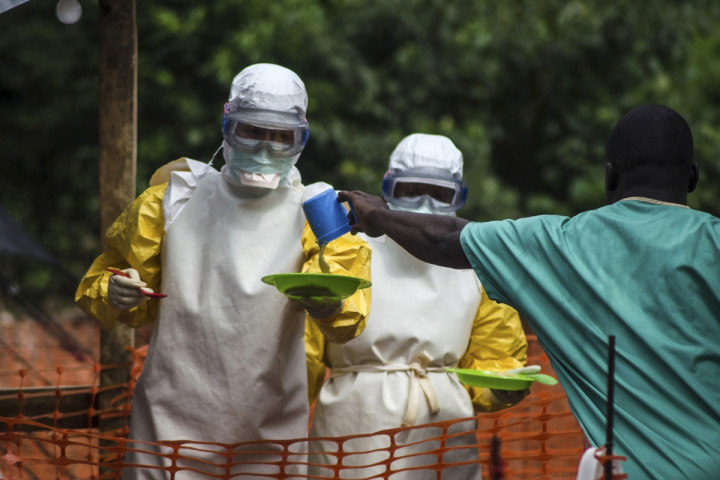 "We depend on the body's defences to control the virus. We just have to keep the patient alive long enough in order for the body to control this infection."
Ribner said both patients would receive supportive care to preserve their vital functions such as blood pressure and breathing. The aid workers will also be treated by leading medical experts including four infectious disease doctors and a rotating team of subspecialist nurses, Ribner added.
It is believed that both aid workers will be housed in a unit that is positioned away from other patients, and has only been used about five times since it was built.
Ribner said the patients will likely have limited contact with visitors and will communicate with nonmedical staff through telephones and an intercom system.
The Ebola epidemic has been described as the most deadly outbreak of the virus ever seen, and has claimed more than 700 lives across Guinea, Sierra Leone, Liberia and Nigeria since February.
Dr Margaret Chan, head of the World Health Organisation (WHO), said the epidemic is spiralling out of control and could spread to even more countries to become a catastrophic global crisis. One US citizen has already died of the virus.
The WHO said on Thursday that it plans to launch a $100m (£59m) campaign to help bring the epidemic under control.