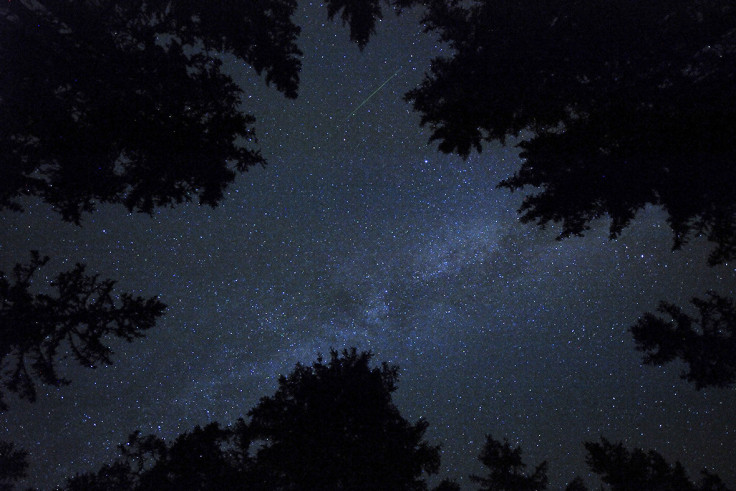 The annual Draconid meteor shower is set to peak this week in a dazzling display of shooting stars across the night sky. Visible from the northern hemisphere on the 8 and 9 October, staying up to watch the meteor shower could well be worthwhile for keen skywatchers – as the view will not be obscured by moonlight.
October's Draconids, also referred to as the Giacobinids, are named after the constellation Draco from which the meteors seem to appear. The meteors originate from the periodic comet 21P/Giacobini-Zinner and are a precursor to the Orionid meteor shower, which will peak around 21 October.
How spectacular will the shower be?
The shower can be prolific, depending on whether the Earth is travelling through a denser part of the cometary debris stream and if the meteors are obscured by the moon. In 2012, for example, up to 1,000 meteors per hour were detected by radar observations.
What are meteor showers?
Meteors come from leftover comet particles from broken asteroids. When comets pass around the sun, the dust they emit turns into a trail around their orbits. The Earth passes through these debris trails and the particles collide with our atmosphere where they disintegrate and burn up, creating flashes of light across the sky.
For the best chance of seeing the meteor shower, find an area with little light pollution where you can set up camp with a sleeping bag, blanket or chair – as you might be in for the long haul. Nasa advises to lie flat on your back so you have a panoramic view of the night sky. It will take around 30 minutes for your eyes to adapt to the dark, which will help you spot the shower.