Drake is making history with his latest single One Dance and one woman in particular could not be more pleased. After a few years away from music, singer Kyla has found herself in the spotlight after Drake sampled her 2008 hit Do You Mind?, introducing a whole new audience to the UK funky star.
Explaining her return to the music fold, Kyla tells IBTimes UK at Wireless Festival 2016: "When they called to say it was Drake I just couldn't believe it. It was so weird, it happened so fast.
The sample was certainly not planned on Kyla's part. Crazy Cousinz' funky remix of Do You Mind? became a standout club hit eight years ago and it unexpectedly resurfaced with a new sound courtesy of Drake and collaborator Wizkid.
"They said they were planning on releasing it in a week and a couple of days later they just dropped the track. I had no time to prepare, I wasn't ready. It's massively changed my life. I cannot believe it's been number one for 13 weeks. This is absolutely crazy, it's the most bizarre situation to be in, as a singer you dream about getting a number one. I always used to think I would try and get a number one in the UK and try and [build my audience]."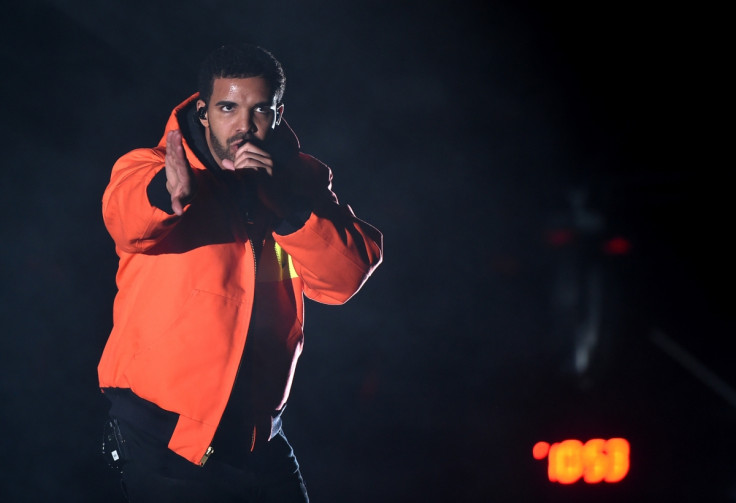 One Dance is one of the biggest single releases of 2016, notching up 13 weeks at number one in the UK and becoming the third longest-serving chart-topper behind Wet Wet Wet's Love Is All Around (15 weeks) and Bryan Adams' (Everything I Do) I Do It For You (16 weeks).
After the hype surrounding Do You Mind? settled down in 2010, Kyla put music on the backburner to start a family but later found it difficult to throw herself into recording again. The songstress explained: "I got married and had a baby so I was doing the mummy thing. I got hyperemesis and was only supposed to go away for maternity leave but then it ended up being three or four years and by that time it was hard to get back into the music world so when Drake called it was the perfect opportunity."
The scene has shifted perceptibly since Kyla was at the forefront and UK funky has devolved into other genres. Sharing her thoughts on the genre, Kyla said: "Music evolves and it changes and it's something different. I'm hearing people say tropical house, afrobeat house and all these names. I just like to call it house. Before I came out with any tracks I'd say I was an r'n'b singer so Drake's given me that [platform]."
As for Kyla's next step, the singer will be using her latest wave of popularity to release new songs and perform live shows. Speaking about her 2016 Wireless Festival performance, Kyla said: "It was a brilliant crowd, I was so nervous as I was first one but the energy was just electric, it's amazing. I started dancing around like a loon and then after a while I was out of breath and [struggled to] hit notes!"
One Dance appears on Drake's fourth studio album Views, which also features the singles Hotline Bling, Controlla, Too Good and Pop Style. It is believed that Drake filmed the One Dance video in South Africa in June 2016 although a premiere date is yet to be announced.
Listen to One Dance on Drake's Views album: